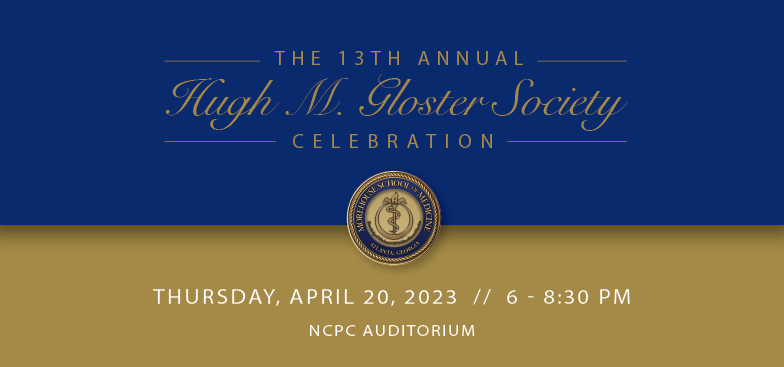 Morehouse School of Medicine to Host 13th Annual Hugh M. Gloster Society Celebration on April 20
Signature Fundraising Event Will Support Student Scholarships, Honor Health Equity Leaders,
and Showcase Education, Research, and Clinical Innovations.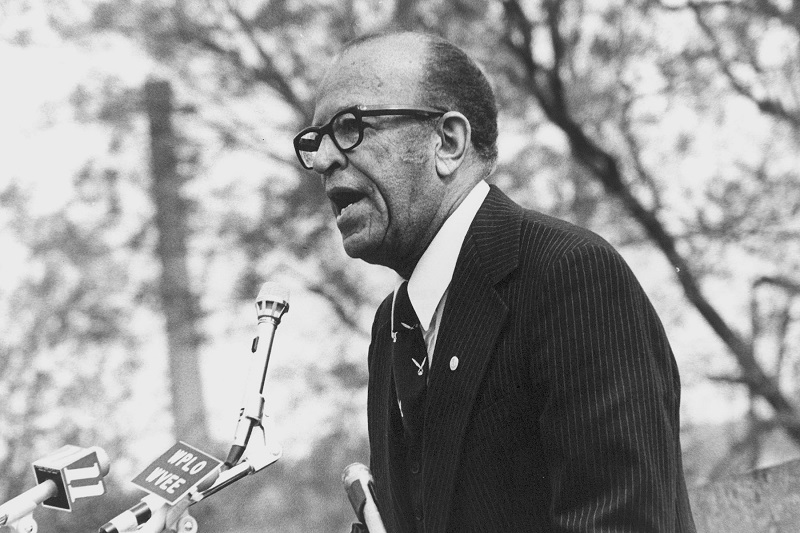 ATLANTA – APRIL 19, 2023 – Morehouse School of Medicine (MSM) will host the 13th Annual Hugh M. Gloster Society Celebration on Thursday, April 20. The institution's signature fundraising event will benefit student scholarships, honor leaders in health care and health equity, and showcase MSM's innovations in education, research, and patient-focused clinical care. This year's event builds upon MSM's comprehensive campaign, IMPACT: The World Needs What We Do Best.
Named in honor of the late Dr. Hugh M. Gloster, one of MSM's esteemed founders and a president of Morehouse College, the Gloster Society was established in 2007 to help grow the institution's philanthropic efforts. Since 2015, the Gloster Celebration has raised $9.2 million, including nearly $2 million in unrestricted student scholarship support raised at last year's event.
Among the awards to be presented at the event is the Louis C. Brown Vanguard Award, named for the late Atlanta internist who was among MSM's founders, which will honor Mrs. Billye Suber Aaron for her longtime support of Morehouse School of Medicine. The Vanguard Award recognizes a recipient's pioneering spirit, extraordinary vision, exceptional leadership, and uncommon efforts that contribute to the health and well-being of vulnerable individuals and underserved communities.
As the leader in global health equity, Morehouse School of Medicine established the Health Equity IMPACT Awards in 2022 to recognize organizations and individuals for their support of scholarships, partnerships, innovations, and/or community service.
The 2023 Health Equity IMPACT Awards will be presented to:
Northside Hospital for Excellence in Philanthropy
The Mr. Thomas W. Dortch, Jr. for Excellence in Public Health
MSM's Barney Graham, MD, PhD, for Excellence in Science and Innovation
MSM Alumna Gulshan Harjee, MD, for Excellence in Community Service
In addition, the Gloster Society has created a Hall of Fame and will honor MSM faculty members Folashade Omole, MD, FAAFP, and Kitty Carter-Wicker, MD, as the inaugural members.
To learn more about the MSM Office of Institutional Advancement and the Hugh M. Gloster Society, please click here.
For more information about Morehouse School of Medicine, please visit MSM.edu.
About Morehouse School of Medicine
Founded in 1975, Morehouse School of Medicine (MSM) is among the nation's leading educators of primary care physicians, biomedical scientists, and public health professionals. An independent and private historically Black medical school, MSM was recognized by the Annals of Internal Medicine as the nation's number one medical school in fulfilling a social mission—the creation and advancement of health equity. Morehouse School of Medicine's faculty and alumni are noted for excellence in teaching, research, and public policy, as well as exceptional patient care. MSM is accredited by the Commission on Colleges of the Southern Association of Colleges and Schools to award doctoral and master's degrees. To learn more about programs and donate today, please visit www.msm.edu or call 404-752-1500.
Contact
Jamille Bradfield
Morehouse School of Medicine
jbradfield@msm.edu