Opinion: High Court's Ruling Compounds Health Disparities
MSM President and CEO Dr. Valerie Montgomery Rice and the leaders of other Historically Black Medical Schools write about the impact of the US Supreme Court's ruling that struck down affirmative action in college and university admissions.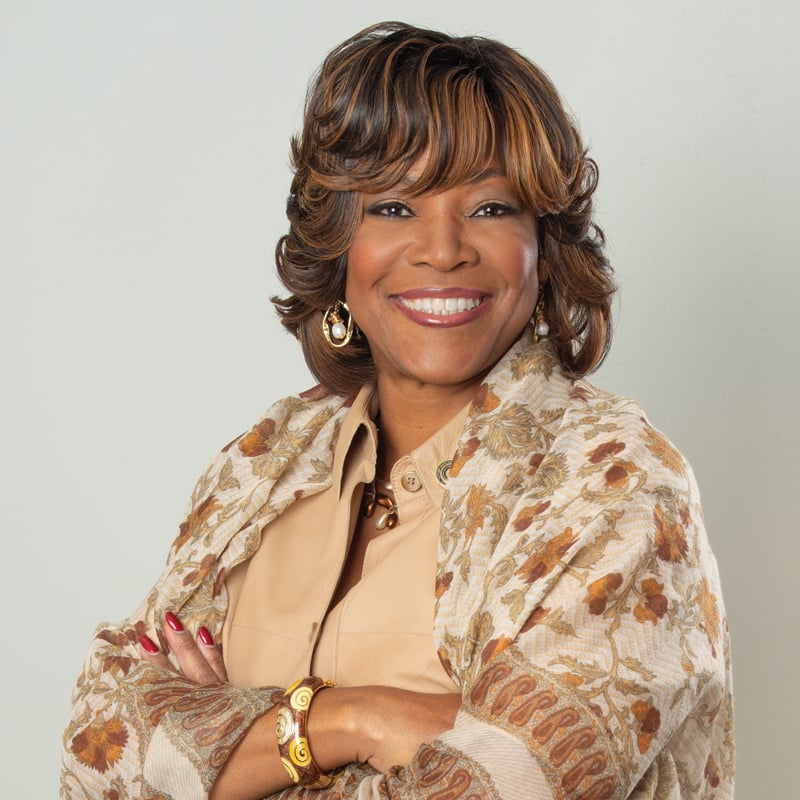 Dr. Valerie Montgomery Rice
President & CEO, Morehouse School of Medicine
By Valerie Montgomery Rice, David M. Carlisle, Wayne A.I. Frederick, and James E.K. Hildreth
Published in the Atlanta Journal Constitution, July 12, 2023
The US Supreme Court's decision to eliminate race as a consideration for university admissions will have reverberations far beyond college campuses and has the potential to increase health disparities in underserved Black and brown communities across the country, with potentially life-threatening impacts.
The nation's four Historically Black Medical Schools (HBMSs) share the unique mission and responsibility to help mitigate the health disparities that Blacks and other minority communities continue to face when compared to the white population, including higher rates of diabetes and heart disease, among others. In addition, many Blacks and other minority groups live in areas without access to adequate health care, virtual healthcare "deserts."
Multiple studies have shown that health outcomes improve when a person is treated by a physician or health care professional of the same race. Yet, while 13 percent of the US population is Black, only 5 percent of our practicing physicians are – a figure that has remained constant for nearly half a century. Eliminating the consideration of race for college and university admissions will dwindle the already-lagging number of minority health care providers.
Over time, we can expect this ruling to significantly reduce diversity on medical school campuses, diminishing medical school education for students of all races. The Association of American Medical Colleges has noted that trainees in diverse settings graduate better equipped to treat patients from different backgrounds. Without such exposure, America's future physicians will enter the field with less perspective than decades of their predecessors.
Our HBMSs opened to educate healers in the aftermath of abolition. Here, Black doctors – denied educations by white institutions – trained to treat the Black patients who white physicians refused to see. Created as a solution to diversify the healthcare workforce and ensure Black and other underserved populations could receive quality care, our four HBMSs educate mission-minded practitioners motivated by public service over personal gain. Today, we continue to produce more minority physicians than all other medical schools combined in the country.
We will continue to recruit students who align with our historical mission. Serving and educating the underserved is the cornerstone of our four HBMSs and we will persevere in building our futures upon this firm foundation. However, if we want to make health equity a reality for all communities in our country, we can't do it alone. We stand ready and willing to partner with our mainstream higher education peers to do all we can to continue to make diversity a key priority at America's colleges and universities.
As we learned during the COVID-19 pandemic, the health of each of us is intricately tied to the health of all of us. At a time when we should be using every measure to broaden the diversity of the health care profession and increase the number of minority practitioners, the Supreme Court's decision closes a door to a healthier future for everyone.
But we will not lose hope. We will continue to remain on the frontlines of the creation and advancement of health equity, focused on ensuring that all persons can achieve their optimal level of health. Having providers who are reflective of our country's rich diversity supports that goal and makes health care more patient-centered and culturally competent. It makes a healthier nation and, more importantly, a stronger one.
David M. Carlisle, M.D., Ph.D., is president and CEO of Charles R. Drew University of Medicine and Science in Los Angeles. Wayne A.I. Frederick, M.D., is president of Howard University in Washington. James E.K. Hildreth, M.D., Ph.D., is president and CEO of Meharry Medical College in Nashville. Valerie Montgomery Rice, M.D., FACOG, is president and CEO of Morehouse School of Medicine in Atlanta.