Why I Love My Specialty: Atlanta's Top Doctors Share the Patients, Challenges, and Victories That Inspire Them
Dr. Walkitria Smith, Morehouse School of Medicine Assistant Professor, Associate Residency Program Director,
and Morehouse Healthcare Chief Digital Medical Officer, was selected for Atlanta Magazine's 2023 Top Doctors list.
By Julianna Bragg, Jacqueline J. Holness, Jacinta Howard, Michele Cohen Marill, Betsy Riley, and Xavier Stevens, Atlanta Magazine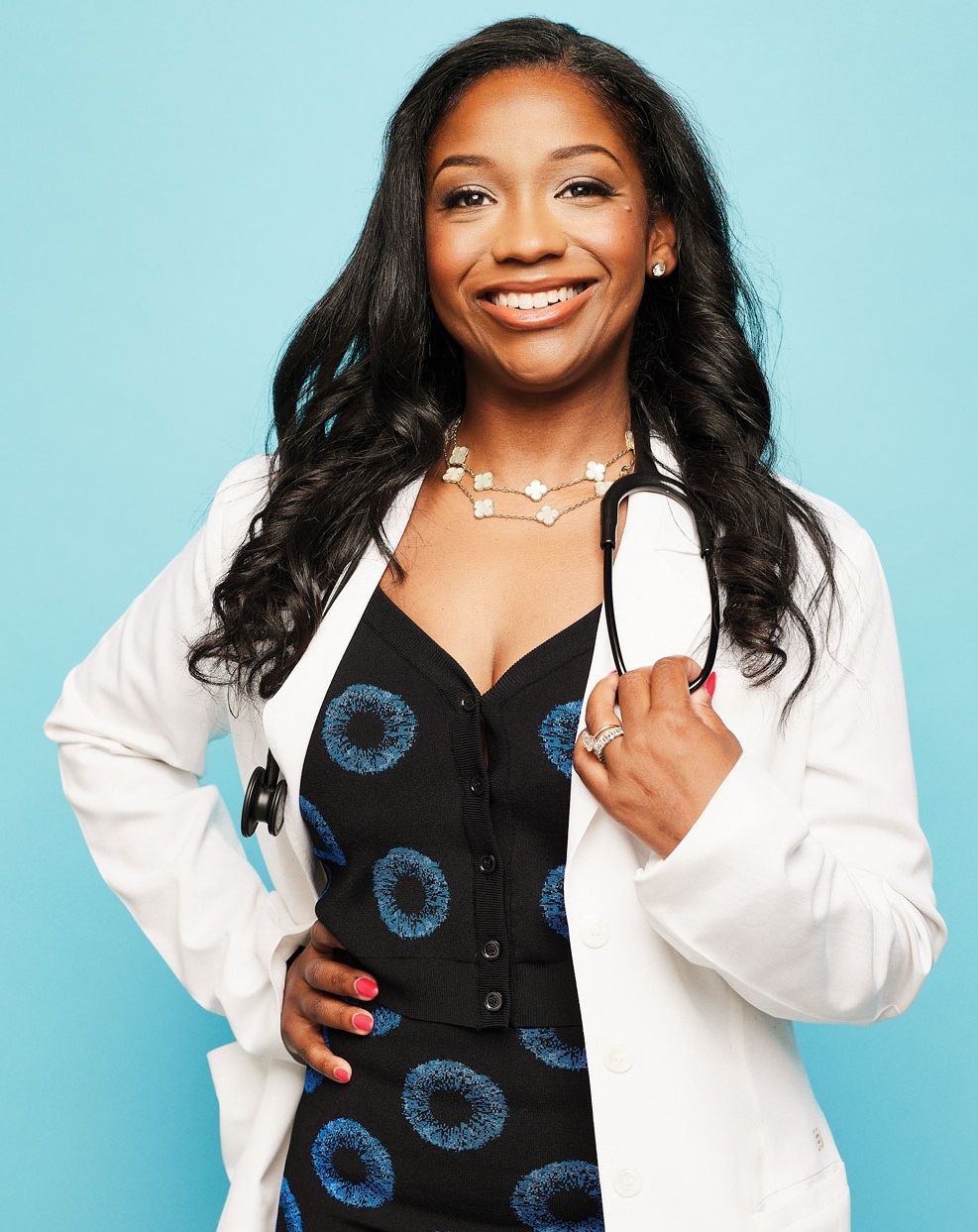 Dr. Walkitria Smith
Assistant Professor and Associate Residency Program Director, MSM


Dr. Walkitria Smith, who serves as an Assistant Professor and Associate Residency Program Director Morehouse School of Medicine as well as Morehouse Healthcare's Chief Digital Medical Officer, was selected for Atlanta Magazine's 2023 Top Doctors list. An MSM alumna, Dr. Smith is also the cofounder of Chastain MD, where she practices family medicine.
As part of the Top Doctors issue, Dr. Smith told Atlanta Magazine why she loves her practice.
My mother was diagnosed with breast cancer at 26, shortly after I was born. At that time, the majority of her primary care was being done through her ob-gyn. She had a postpartum follow-up that led to the diagnosis. She constantly reminds us that she's so blessed that she's been alive this long. So, from that standpoint, I've always known I wanted to be a physician. My goal was to go into family medicine because I wanted to be that touch point, to have the ability to change someone's life like my mother's life was changed.
Because of my background, when a woman tells me that there's a history of breast cancer in her family, that triggers me to go down a path and get even more history. I had a patient in her 30s who had a very significant history with her mother and other family members. African American women tend to have an overall lower occurrence of breast cancer, but we tend not to get diagnosed as quickly and we tend to have breast cancer that happens at a younger age. Through the early testing, we found out she had it. We got her plugged into a team to figure out her next steps. I'm grateful that I have that lens. Being able to save that one life allowed me to feel some sense of gratification for what I experienced personally.
In my practice, I look at digital dashboards and see, "We have this number of patients whose diabetes is uncontrolled, this many have blood pressure uncontrolled. What should we be doing to change that?" Remote monitoring of chronic conditions allows us to intervene earlier so that we can keep them better managed between visits.
I also love that my specialty allows me to develop relationships over years. I've taken care of someone's newborn baby, the mom, and then their mother. Family medicine is like creating a beautiful multigenerational mosaic composed of the various family trees and attributes. Our painting is that knowledge, those conversations, that information from not only one person, but a whole lineage of people.