New Portal Matches Black Doctors to Patients
Morehouse School of Medicine alumnus Dr. Frank Jones created the My Black Doctor Directory to address health disparities in the Black community.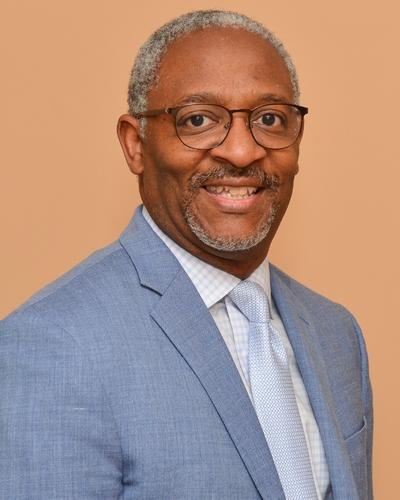 Dr. Frank Jones
Creator, My Black Doctors Directory
By Joe Ripley, 11Alive News
ATLANTA — An Atlanta doctor is trying to make it easier for Black medical patients to find physicians and medical professionals who look like them.
Dr. Frank Jones created the My Black Doctors Directory. According to its website, research shows Black patients thrive when their doctors look like them and have similar life experiences.
The database is one that Arthena Caston believes could connect Black communities all over the state of Georgia.
Caston remembers the day her life changed forever. She was just 51 years old when she was diagnosed with mild cognitive impairment. She noted the signs: forgetting how to cook spaghetti, leaving ingredients out of her recipes, forgetting how to get home, leaving her car on. Caston has a history of Alzheimer's disease in her family.
"It's a scary feeling because you almost know where you're headed," Caston said. "Right now, you don't know what you can do or if there's anything you can do to control or stop it. It's like someone's been playing a really bad game with you, and you're like, 'Oh well, I can win.' But you're always wondering, 'Can I win?'"
Caston's journey to take control of her health led her to dozens of doctors. Just four of them, she said, were Black doctors.
"They're going to take care of us in a whole different way," Caston said. "Black doctors will reach into us and they know us. They know exactly what we're going through."
From Caston's and others' lifechanging struggles came lifesaving innovation.
Jones, a general and trauma surgeon who serves as president of the Morehouse School of Medicine National Alumni Association, created a way to more easily find physicians of color. The 25-year medical veteran will soon launch the My Black Doctor Directory. The web-based database matches minority doctors with patients who need them.
Jones said he created the portal as a one stop shop to highlight Black excellence in health care in the Atlanta area. Currently, the database aggregates medical doctors, mental health practitioners, podiatrists, and optometrists. Dentists, Jones said, would be added later.
"People who move to the city or are new to the city, they may be looking for a Black doctor," Jones said. "They've heard so much about Atlanta being the mecca of Black people, yet they can't find a Black doctor. I wanted to change that."
Jones cited studies that showed Black patients who saw Black doctors were healthier overall, because they were more willing to listen to someone who was familiar with health disparities in the Black community. He said there were about 3,000 Black doctors in metro Atlanta, but the path to finding them could be challenging.
"They look like us and they have the same life experiences, so that makes a difference," Jones said. "Trust is a big concern, the communication. We speak to our patients differently. We understand the social determinants of health or barriers they may have because we live in their communities."
The My Black Doctor Directory has partnered with major medical providers in the Atlanta area. It also lets doctors refer patients to other physicians, and medical students are able to find mentors on the platform. The database includes a feature to filter and sort doctors by organizations, type, area, and medical provider. The portal officially launches Monday, November 20.
Caston sees great promise in the new database. Despite all she's been though, Caston maintains a smile on her face. Now, she has one more reason to smile.
"We, as African Americans, tend to pull toward our own in most cases," Caston said. "I never thought I'd still be functioning because of what the doctor told me. But every day I wake up, I smile."
The Alzheimer's Association is partnering with My Black Doctor Directory. If you or a loved one is battling the disease, call 800-272-3900.