MSM's Harris-Hooker Addresses Impact of Possible Cuts to
Federal Research Funding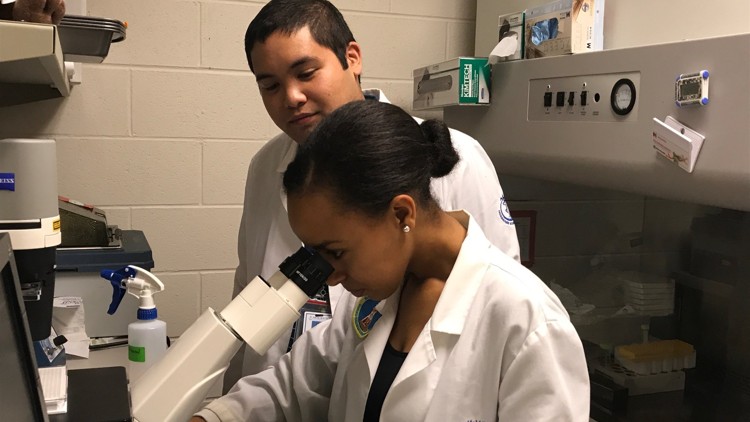 Morehouse School of Medicine (MSM) Vice President and Executive Vice Dean of Research and Academic Administration Sandra Harris-Hooker, Ph.D., spoke with the Atlanta Journal-Constitution (AJC) about the impact MSM may face from possible cuts to federal funding for research under President Trump's proposed budget, particularly in training for students and employing research technicians.
"We're starting to make headway in bringing that next generation along, and for these types of programs to be eliminated sets us back," said Dr. Harris-Hooker.
Read the full article at the AJC website here.
About Morehouse School of Medicine (MSM)
Founded in 1975, Morehouse School of Medicine (MSM) is among the nation's leading educators of primary care physicians, biomedical scientists and public health professionals. In 2011, MSM was recognized by Annals of Internal Medicine as the nation's No. 1 medical school in fulfilling a social mission. MSM faculty and alumni are noted for excellence in teaching, research and public policy, as well as exceptional patient care.
Morehouse School of Medicine is accredited by the Commission on Colleges of the Southern Association of Colleges and Schools to award doctoral and master's degrees. To learn more about programs and donate today, please visit www.msm.edu or call 404-752-1500.