Giving Tuesday and Phone-A-Thon Campaigns Bring in More Than $65,000 to Support MSM Scholarships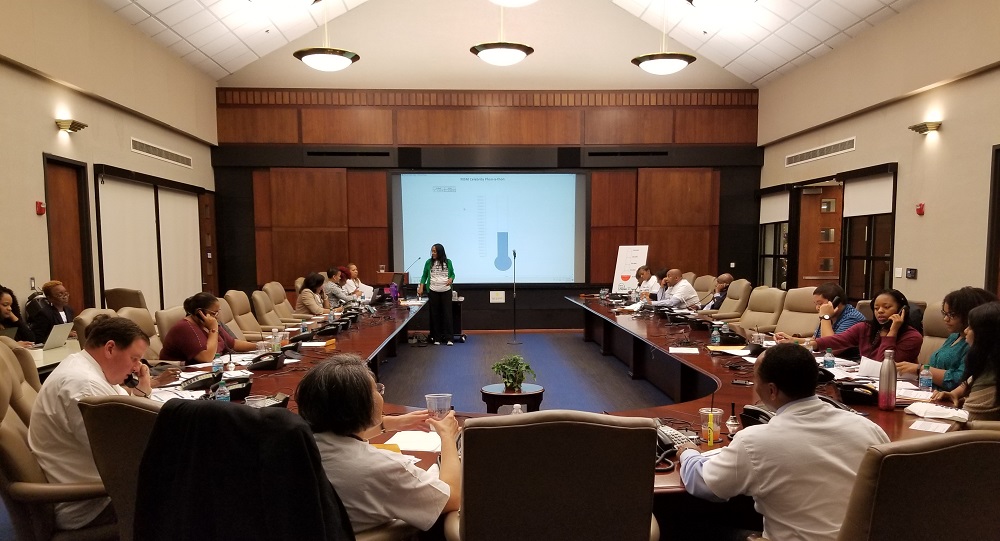 Thanks to the Giving Tuesday and Phone-A-Thon campaigns over the last few weeks, Morehouse School of Medicine (MSM) has brought in over $65,000 from individual donors, exceeding expectations and providing support that will help ease the financial burdens of students.
On Tuesday, December 5, current students, staff, and faculty reached out to MSM alumni during the annual Phone-A-Thon. Nearly 30 volunteers manned the phones for the event. In all, almost $44,000 was raised, exceeding the initial goal of $25,000.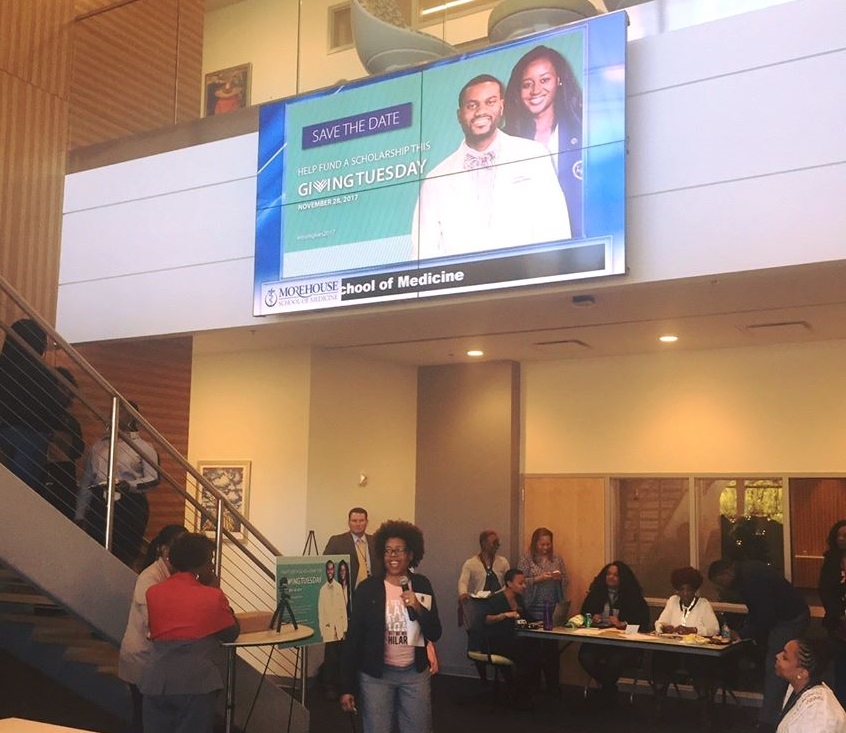 Just a week earlier, MSM took part in Giving Tuesday. Leading up to the event on November 28, MSM encouraged students and those working at the medical school to support their own. A lunchtime celebration was held to thank those who donated during the campaign, now in its third year. MSM raised close to $22,000, almost three times its initial goal.
"In establishing and maintaining a culture of giving, our efforts today can become a legacy of giving so that future biomedical scientists and medical professionals can become the future health leaders our country desperately needs," said second-year Ph.D. student Christopher De Vera, one of the beneficiaries of MSM's scholarships.
It's not too late to support our scholars and our mission. Please visit our giving page to make a contribution to MSM at any time.

About Morehouse School of Medicine (MSM)
Founded in 1975, Morehouse School of Medicine (MSM) is among the nation's leading educators of primary care physicians, biomedical scientists and public health professionals. In 2011, MSM was recognized by Annals of Internal Medicine as the nation's No. 1 medical school in fulfilling a social mission. MSM faculty and alumni are noted for excellence in teaching, research and public policy, as well as exceptional patient care.
Morehouse School of Medicine is accredited by the Commission on Colleges of the Southern Association of Colleges and Schools to award doctoral and master's degrees. To learn more about programs and donate today, please visit www.msm.edu or call 404-752-1500.