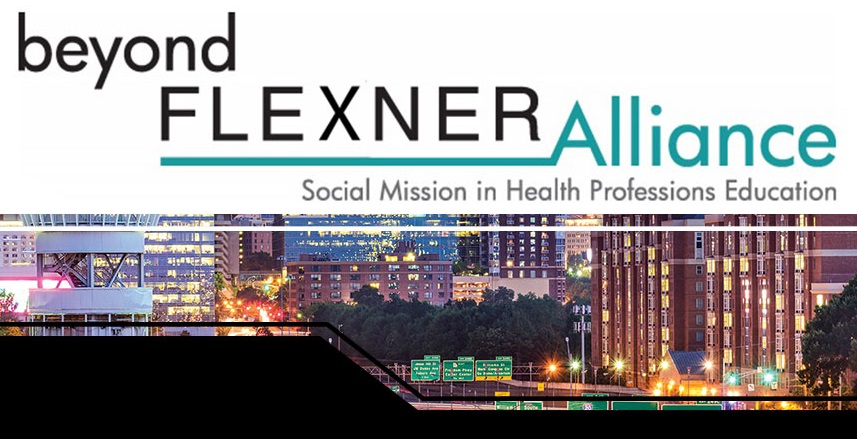 MSM Lead Sponsor of Beyond Flexner Conference in April, Registration Now Open

Morehouse School of Medicine (MSM) is honored to serve as the main sponsor of the 2018 Beyond Flexner Conference. Emory University Nell Hodgson Woodruff School of Nursing and the Beyond Flexner Alliance are serving as co-sponsors.
MSM will welcome medical professionals and educators from across the nation for the conference Monday, April 9, through Wednesday, April 11, 2018. The conference will take place at the Atlanta Marriott Marquis in downtown Atlanta.
The annual conference will examine ways to create health equity. Doctors, professors, and students will take a deeper look into social determinants of health, community engagement, and more. It is an opportunity for health care professionals to dive deeper into the health equity movement and learn how to integrate social mission into all aspects of their education and careers.
In 2016, MSM was awarded the Institutional Excellence Award by the Macy Foundation and the Beyond Flexner Alliance. MSM was the first institution to receive this award.
Registration for the event is now open. For more information and to register for the conference, please visit the Beyond Flexner website.
About Morehouse School of Medicine (MSM)
Founded in 1975, Morehouse School of Medicine (MSM) is among the nation's leading educators of primary care physicians, biomedical scientists, and public health professionals. In 2011, MSM was recognized by Annals of Internal Medicine as the nation's No. 1 medical school in fulfilling a social mission. MSM faculty and alumni are noted for excellence in teaching, research and public policy, as well as exceptional patient care.
Morehouse School of Medicine is accredited by the Commission on Colleges of the Southern Association of Colleges and Schools to award doctoral and master's degrees. To learn more about programs and donate today, please visit www.msm.edu or call 404-752-1500.