SHLI Graduates Its 8th Cohort of Health Policy Leadership Fellows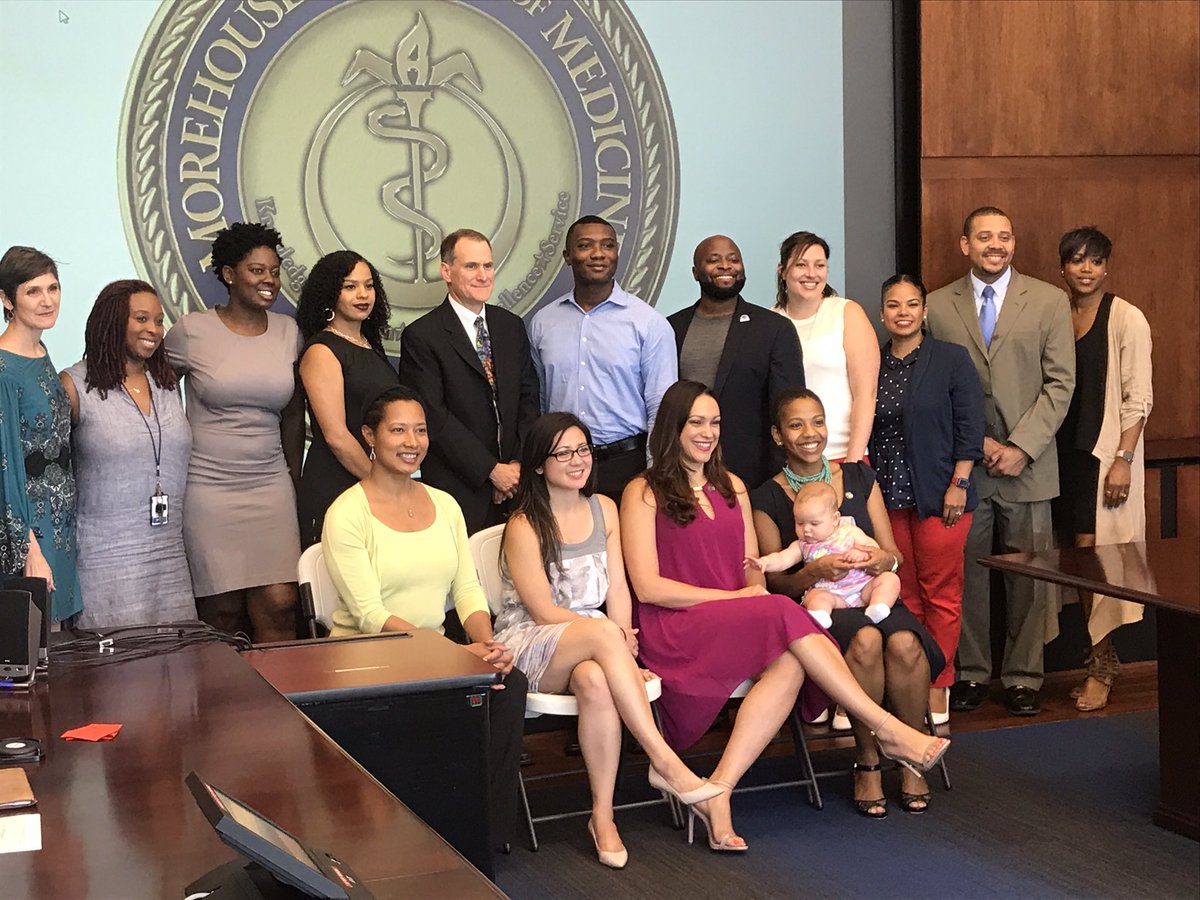 On June 29, five new Health Policy Leadership Fellows graduated from the Satcher Health Leadership Institute (SHLI). The 2016-2017 Health Policy Leadership Fellows are: Samantha Bent Weber, J.D., Lizeth Marisol Camacho Robles, Ph.D., Carmen M. Dickinson-Copeland, Ph.D., MSCR, LoAnn M. Heuring, M.D., and Jorge Vallery Verlenden, Ph.D., M.Ed.
The graduation, which is the fellowship's 8th cohort, took place on campus in the NCPC and was attended by Founding Director & Senior Advisor of the Satcher Health Leadership Institute Dr. David Satcher, institute faculty and staff members, former Health Leadership Fellows, and family and friends. Throughout the ceremony, the graduates reflected on how the 10-month program had such a powerful impact on their lives, both personally and professionally.
"This is a special day. You achieved a lot before you even came to this program. I believe you are going to make a difference. A significant difference," said Dr. Satcher when addressing the graduates.
The Health Policy Leadership Program's next class will consist of four fellows. They will start their program at the end of August.
SHLI's Health Policy Leadership Fellowship Program, established in 2009, is a 10-month multidisciplinary training program designed to provide physicians and postdoctoral professionals with the specific knowledge, skills, and experiences to prepare them for leadership roles promoting and implementing policies and practices to reduce disparities and advance health equity. The fellowship's major focus areas include leadership development, health policy, and health equity, with concentrations in both behavioral and sexual health. Program graduates have taken on leadership roles across the country in academic, health care, governmental, and community-based organizations, agencies, and institutions.