AAMC Highlights MSM's Reach One Each One As Prominent
Medical School Pipeline Program
The Association of American Medical Colleges (AAMC) highlights Morehouse School of Medicine's (MSM) Reach One Each One program -- headed by MSM Chief of Trauma & Critical Care and Associate Professor of Surgery Dr. Omar Danner -- as one of several prominent medical school pipeline programs seeking qualified applicants from underserved areas to help increase physician representation in rural, minority, and impoverished communities.
Click to read the full article.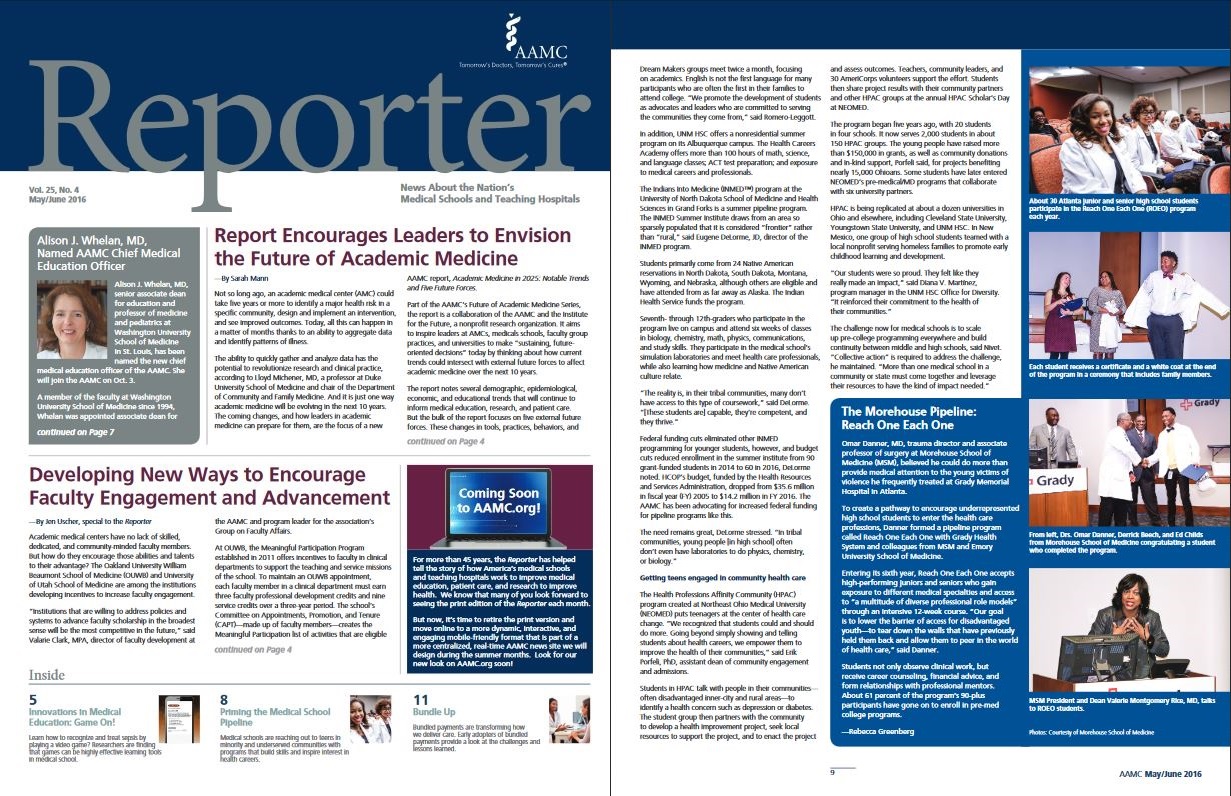 About Morehouse School of Medicine (MSM)
Founded in 1975, MSM is among the nation's leading educators of primary care physicians and was recognized by Annals of Internal Medicine in 2011 as the top institution in the first study of U.S. medical schools for our social mission based on our production of primary care physicians, training of underrepresented minority doctors and placement of doctors practicing in underserved communities. Our faculty and alumni are noted for excellence in teaching, research and public policy, as well as exceptional patient care.
Morehouse School of Medicine is accredited by the Commission on Colleges of the Southern Association of Colleges and Schools to award doctoral and master's degrees. For more information, please visit www.msm.edu.