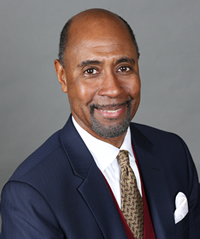 Statement Regarding Interim Morehouse College President
William J. 'Bill' Taggart
June 8, 2017 -- Morehouse School of Medicine is profoundly saddened by the sudden loss of William J. "Bill" Taggart, Interim President of Morehouse College and ex officio trustee of Morehouse School of Medicine. President Taggart's recent appointment as interim president heralded a path of unity and a continued robust future for the undergraduate college during a period of transition. The magnitude of this loss is immeasurable for Morehouse College, the Atlanta University Center, and the Atlanta community.
The Morehouse School of Medicine family and Board of Trustees extend its deepest condolences to the family of Bill Taggart, Chairman Willie Woods and the Morehouse College Board of Trustees, faculty, staff, alumni and the men of Morehouse College. We are devastated and remain steadfast in our support of Morehouse College and the Taggart family.
Please click here to view the official announcement for the final rite services for Interim President William "Bill" Taggart.