MSM President and Dean Presented with Trumpet Award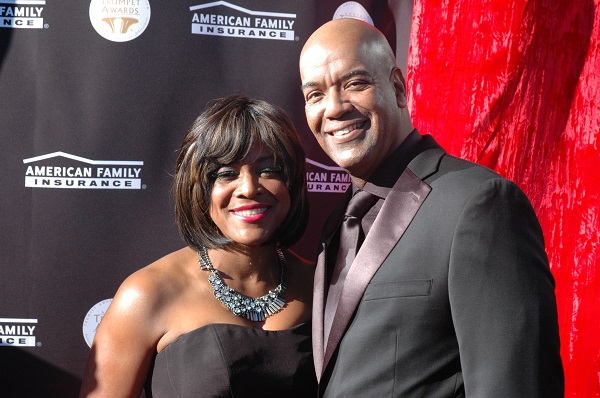 Atlanta, GA --January 26, 2015 -- President and Dean Valerie Montgomery Rice, M.D. was presented with a Vanguard Award at the 23rd Annual Trumpet Awards, this past Saturday. With a house full of celebrity guests, she was saluted for many years of accomplishments in medicine and education.
Civil Rights pioneer Xernona Clayton and her Trumpet Foundation celebrated 23 years of excellence Saturday. The annual award ceremony took place at the Cobb Energy Performing Arts Center and was sponsored by American Family Insurance and GM.
"She has paved the way for African American women physicians in general across the country," said Dr. Rachael Ross, OB/GYN and co-host of the talk show The Doctors.
Dr. Ross along with Dr. Regina Benjamin, former 18th Surgeon General of the United States and MSM alumna, helped acknowledge Dr. Montgomery Rice by presenting her with the award. Dr. Ross graduated from Meharry Medical College where Dr. Montgomery Rice was once dean of the school of medicine and senior vice president of health affairs.
The Trumpet Awards has recognized Black American men and woman who have despite immense odds have succeeded in areas such as law, medicine, business, politics, the arts, sports and civil rights. Some of the other 2015 award recipients were Janelle Monae, Guy Vickers, Arnold W. Donald, Jamie Foxx, Lou Brock, Tommy Hilfiger, Franklyn R. Wilson and the Isley Brothers. This year's award ceremony was hosted by Biggest Loser host/trainer Dolvett Quince and boxing champ Laila Ali.
The event will be aired Feb. 21 on TV One. Check your local listing for more details.
Pictured: President and Dean Valerie Montgomery Rice, M.D., with her husband, Mr. Melvin Rice Jr., at the 23rd Annual Trumpet Awards.