Health Equity Leader Dayna Bowen Matthew to Deliver
34th Morehouse School of Medicine Commencement Address
Author, UVA Distinguished Professor of Law to receive honorary doctorate
Contact:
Bill Doughty
404-752-1752
wdoughty@msm.edu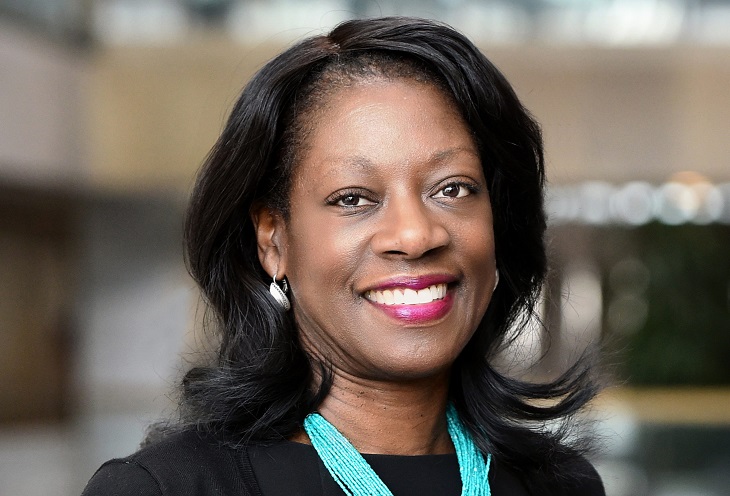 ATLANTA – March 15, 2018 – Health equity advocate and law professor Dayna Bowen Matthew, J.D., will deliver Morehouse School of Medicine's 34th commencement address at 9 a.m. Saturday, May 19, in the Martin Luther King Jr. International Chapel at Morehouse College, 830 Westview Dr. SW, Atlanta, as MSM confers doctoral and master's degrees on students who have fulfilled all requirements.
Author of "Just Medicine: A Cure for Racial Inequality in American Health Care," Matthew joined the University of Virginia School of Law faculty in 2017, where she is the William L. Matheson and Robert M. Morgenthau Distinguished Professor of Law and F. Palmer Weber Research Professor of Civil Liberties and Human Rights. She previously taught at the University of Colorado and served as vice dean and associate dean of academic affairs.
Matthew also worked as senior adviser to the U.S. Environmental Protection Agency's Office of Civil Rights in 2015. Two years earlier, she was among the founders of the Colorado Health Equity Project, a medical-legal partnership that worked to remove barriers to good health among low-income residents.
"Dayna's commitment to health equity is underscored by the many roles she has played in shaping public policy that aligns with Morehouse School of Medicine's overarching vision of leading the creation and advancement of health equity," said MSM President and Dean Valerie Montgomery Rice, M.D. "We are honored to have her share that commitment with our graduates."
Matthew, who earned her bachelor's degree in economics from Harvard and law degree from the University of Virginia, will receive an honorary doctorate of humane letters at the ceremony.
About Morehouse School of Medicine (MSM)
Founded in 1975, Morehouse School of Medicine (MSM) is among the nation's leading educators of primary care physicians, biomedical scientists and public health professionals. In 2011, MSM was recognized by Annals of Internal Medicine as the nation's No. 1 medical school in fulfilling a social mission. MSM faculty and alumni are noted for excellence in teaching, research and public policy, as well as exceptional patient care.
Morehouse School of Medicine is accredited by the Commission on Colleges of the Southern Association of Colleges and Schools to award doctoral and master's degrees. To learn more about programs and donate today, please visit www.msm.edu or call 404-752-1500.