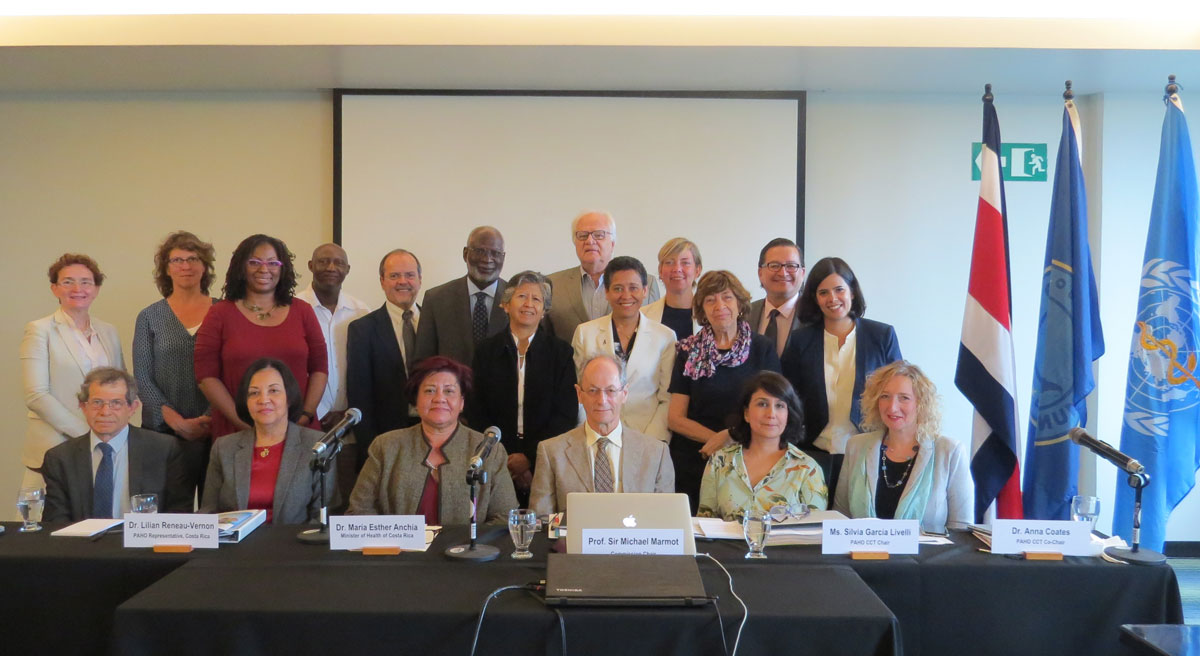 Global Leaders Discuss How to Achieve Change in Health and Health Equity at the PAHO Commission Meeting
ATLANTA – March 6, 2018 – Leaders in healthcare from across the globe converged upon Morehouse School of Medicine (MSM) Sunday, March 4, through Tuesday, March 6, to discuss how to achieve health equity. They specifically focused on minority populations, such as African Americans, Latinos, and Native Americans in North, South, and Central America. Under the leadership of its 52-member countries and territories, the Pan American Health Organization/World Health Organization (PAHO/WHO) Commission on Equity and Health Inequalities in the Americas works to set regional health priorities and mobilize action to address the world's most pressing health concerns.
More than 500 experts, students, and community leaders were expected to attend the opening general session of the meeting on Sunday, March 4, where commission chair Sir Michael Marmot, MBBS, MPH, Ph.D., delivered the keynote address, "How Do You Achieve Change?" The presentation was followed by a panel discussion with MSM Satcher Health Leadership Institute alumni.
Sir Michael Marmot, MBBS, MPH, Ph.D., is a leader in health equity for which he was knighted by Queen Elizabeth II in 2000. He is currently the Director of the Institute of Health and Equity at University College London and Director of the International Institute for Society and Health.
"The PAHO Commission is critical to the goal of global health equity. We are privileged to have them meet in Atlanta, and at the Morehouse School of Medicine," said PAHO Commissioner and former U.S. Surgeon General David Satcher, M.D., Ph.D., who will be convening the meeting under the Satcher Health Leadership Institute.

Watch the Keynote Speech
About Morehouse School of Medicine (MSM)
Founded in 1975, Morehouse School of Medicine (MSM) is among the nation's leading educators of primary care physicians, biomedical scientists, and public health professionals. In 2011, MSM was recognized by Annals of Internal Medicine as the nation's No. 1 medical school in fulfilling a social mission. MSM faculty and alumni are noted for excellence in teaching, research and public policy, as well as exceptional patient care.
Morehouse School of Medicine is accredited by the Commission on Colleges of the Southern Association of Colleges and Schools to award doctoral and master's degrees. To learn more about programs and donate today, please visit www.msm.edu or call 404-752-1500.