The MSM Mission: Haiti
By Ayah Rashid
Student Intern - Marketing and Communications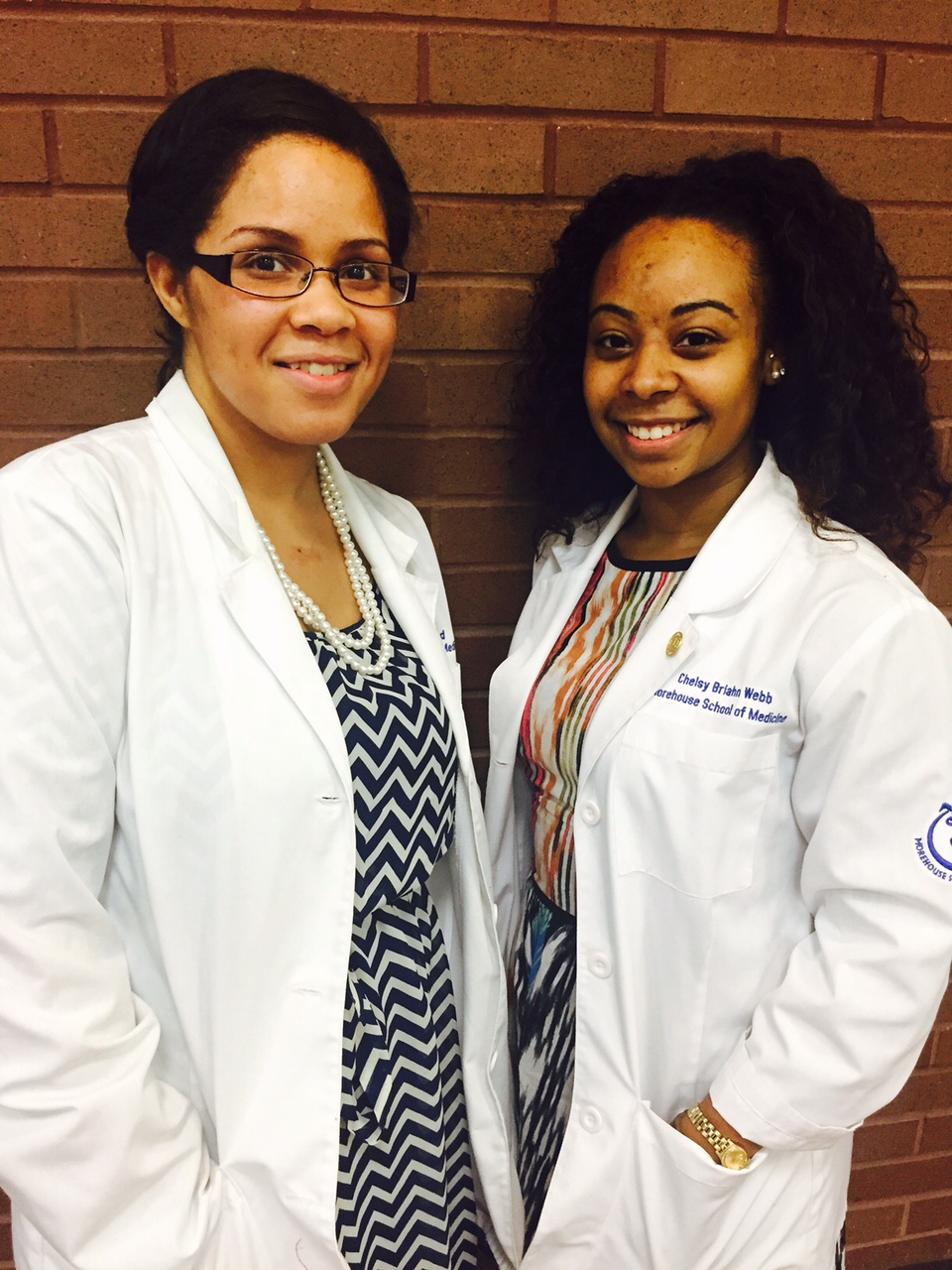 May 20, 2015-After the devastating earthquake in 2010 that destroyed the lifestyles, livelihoods, and the infrastructure of Haiti, countries around the world rallied to send aid to the literally broken country. However, just five years later, it is difficult to find someone still talking about the evident problems of deteriorating healthcare, and housing, among other issues. The Morehouse School of Medicine (MSM), however, is not only talking about these concerns, but is determined to help Haitians fix them. MSM has been very active in carrying out what they've dubbed the "Haiti Mission Trip" to assist the residents in Haiti. The group leaves for a week in July, and is made up of various doctors, physicians, MSM medical students and clinicians. Since 2008, they've partnered with Emory University to bring optimum care, clinical training and aid, as well as helped to build infrastructure in the local areas of Haiti. The trip is also partnered with the non-governmental organization, Medishare, which provides the translators needed for the excursion.
"I've been interested since undergrad … I just like the opportunity, obviously, to give back, which is why we are here at Morehouse School of Medicine - to serve the underserved. But to be able to take it to a global level is even more remarkable. Haiti, along with other countries in the Caribbean are struggling very much so for medical attention so … it was one of those things when I came I was like, 'oh yea, I have to do this trip'," says Chelsy Webb, the student lead for the trip and first year medical student. This trip is crucial because the residents in Haiti need medical aid and assistance. In addition first year students will have an opportunity to receive their first real hands-on clinical experience that will benefit them in their future medical pursuits.
"I've always wanted to do Doctor's Without Borders," says Chelsea Conrad, first year MD student and Fundraising Chair, "and, I thought this would be a good prelude to that part of my life and career." Throughout the duration of the expedition, the group will check up on the existing clinics in the area to make sure they are taking adequate medical records. The students and doctors only have four clinic days during the week in July, so the pressure of time is prevalent. In that time students and doctors will be carrying out physicals, check ups, as well as holding workshops to teach and advise the local Haitian physicians.
Dr. Jalal A. Zuberi MD, pediatrician and doctor of infectious diseases has been an integral part of the program since its inception.
"When I realized that there was an opportunity to serve … we began the Haiti Mission Trips [in] 2008 when we had our first group Haiti trip. I was initially recruited in 2006 by Emory to go with the students there. So when I came back, I realized that Morehouse should probably be involved in it as well," says Dr. Zuberi.
MSM is the only HBCU currently doing medical mission trips under the name of a medical school, which is a notable accomplishment. While in Haiti, students will be able to work alongside physicians and see how to take care and prescribe medicines to patients. Dr. Zuberi mentioned how the Haitian community is used to seeing students and doctors from Emory, but seeing students who are minority and look like them surprised and made them happy. Before the students even leave the country, Dr. Zuberi will be conducting workshops, so that they will be properly prepared for what they will encounter. However, the trip has come across various challenges, the most commonplace being funding.
"The biggest problem has been fundraising, finding funds. If you can't find funds, it's hard for people to go … [and] we kind of just started [fundraising]," says Conrad. "[We started] in January because that's when we initially found out about the trip. But so far we've drafted a letter, and have been sending [things] out to major corporations and getting feedback from them. On top of that every student is responsible for creating a GoFundMe account for their private funds as well." Webb expresses that she is relieved by the fact that people seem very willing to give. In addition, faculty and staff are well aware of the trip and it has been broadcasted school-wide. Both students are extremely proud to attend the trip and expect to have memorable life experiences.
Chelsea and Chelsy intend to attend the program over the next few years as well, and are both looking forward to the future Mission Trips. They shared their desire to begin a 'Students without Borders' club upon their return to MSM. They share an ambition to create a forum, under the umbrella of Morehouse, to visit and help more underserved countries than just Haiti. "[You've got] to think on a larger scale," says Webb. This is the kind of drive and spirit for giving medical assistance Dr. Zuberi believes his students can acquire and implement through the things seen and learned during the Haiti Mission Trip.
"We have noticed that students have commented upon that … when they come back, they have a very different zeal…they feel empowered. While they seek every assistance they need in terms of their own training … they still have a lot to give to others. This is the whole crux of the medical profession - what you can give to others, and to be able to serve other people," says Dr. Zuberi.
To learn more and help our students with this trip, please click here and give today!