Morehouse Healthcare Names Fabien Chief Executive Director
Veteran Health Administrator to Lead Morehouse School of Medicine Faculty Practice Plan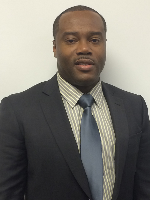 ATLANTA -- December 10, 2014 -- Morehouse Healthcare, the faculty practice of Morehouse School of Medicine, welcomes Fred Fabien as chief executive director, In this role, Fabien will work collaboratively with medical directors and administrators to oversee the day-to-day activities and strategic direction of the clinical practice. Fabien will report to Derrick Beech, M.D., senior associate dean for clinical affairs, and John Case, Ed.D., senior vice president for operations and chief financial officer.
"Fred Fabien will certainly make a positive impact on patient care by using his knowledge and skill set to help lead a health care organization to financial success, while promoting the organization's mission, vision and values," explains Beech.
Fabien has extensive experience in health care leadership, recently serving as the senior director of physician revenue cycle for Piedmont Medical Care Corporation/Piedmont Healthcare. He has previously served as the assistant director of patient financial services and senior business manager for clinical operations at Emory Healthcare.
He is a seasoned health care executive with extensive experience in leading teams and colleagues through growth and transition, with proven abilities and success in human resource management, project management, process improvement, workflow re-engineering, change management and strategic planning.
A native of New York, Fabien received his undergraduate degree from the City University of New York -- Medgar Evers College Campus.