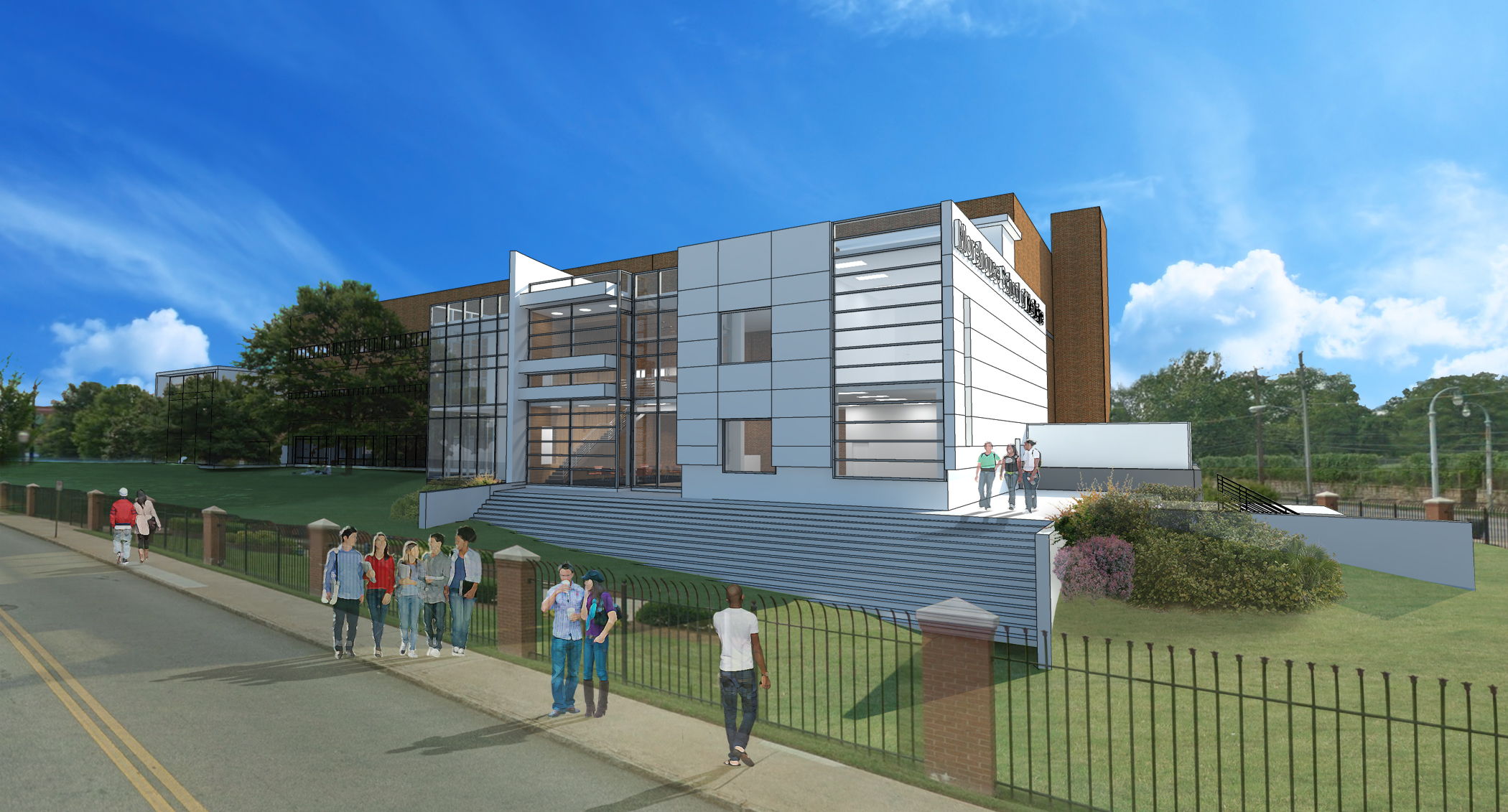 Contact: Ronna Charles Nu'Man
rnuman@msm.edu
404-752-1717
Robert W. Woodruff Foundation Awards $3 Million Grant to Morehouse School of Medicine
Grant Will Support the Renovation of the School's Hugh Gloster Medical Education Building and Complete Construction of the Billye Suber Aaron Student Pavilion
ATLANTA – November 10, 2015 – Morehouse School of Medicine (MSM) has announced a $3 million grant from the Robert W. Woodruff Foundation. The foundation's gift supports a $24.6 million academic expansion, which includes renovations to expand class sizes, added technological resources and multidisciplinary learning spaces. The school will break ground on the first part of a planned four-phase academic facilities expansion in January 2016 and plans completion of phase one, which includes the Billye Suber Aaron Student Pavilion, in Fall 2018.
"Enhancing our learning facilities will ensure that we are enabling these future doctors, researchers and community health workers to strengthen Georgia health systems, improve access and provide quality health care to those in need," said MSM President and Dean Valerie Montgomery Rice, M.D. "We appreciate the confidence of the Robert W. Woodruff Foundation as we look to lead the creation and advancement of health equity for years to come."
The first phase of MSM's academic expansion includes renovations to the first and second floors of the Hugh Gloster Medical Education Building and the addition of a new two-story student pavilion with a rooftop space. Additional renovations include:
Fully integrated technology-enabled classrooms and auditoriums
Multidisciplinary learning spaces for collaborative and quiet study
This gift will allow MSM to advance the completion of the recently announced student pavilion, named in honor of Billye Suber Aaron. Hank and Billye Suber Aaron made the initial $3 million gift in September.
About The Robert W. Woodruff Foundation
The Robert W. Woodruff Foundation is an independent private foundation that seeks to improve the quality of life in Georgia by investing in health, education, economic opportunity and community vitality.
About Morehouse School of Medicine
Founded in 1975, Morehouse School of Medicine (MSM) is among the nation's leading educators of primary care physicians, biomedical scientists and public health professionals. In 2010, MSM was recognized by Annals of Internal Medicine as the nation's No. 1 medical school in fulfilling a social mission. MSM faculty and alumni are noted for excellence in teaching, research and public policy, as well as exceptional patient care.
Morehouse School of Medicine is accredited by the Commission on Colleges of the Southern Association of Colleges and Schools to award doctoral and master's degrees. For more information, please visit www.msm.edu.
###
Click here to view the wire release and download images.