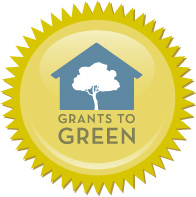 AUCC Member Institutions Receive Campus-Wide Assessment Grant To Reduce Environmental Footprint
Community Foundation for Greater Atlanta award will help AUC improve its bottom line
and adopt more eco-friendly practices.

Contact:
Renita Mathis
404-523-5148
rmathis@aucenter.edu

ATLANTA (Sept. 12, 2016) – The Atlanta University Center Consortium received a Grants to Green Assessment Award from the Community Foundation for Greater Atlanta to help its member institutions and the Robert W. Woodruff Library identify opportunities to reduce a collective $11.7 million in utility expenses.
Founded in 2008 by the Community Foundation in partnership with energy-efficiency expert Southface, and funding provided by The Kendeda Fund, Grants to Green gives nonprofits the opportunity to renovate or build healthier work places that are environmentally efficient, and provides environmentally focused knowledge and funding that strengthens nonprofits in the Atlanta region. Upon completion of campus assessments and recommendations for how to improve efficiency, AUCC institutions may apply up-to $500,000 matching implementation funding to execute the recommendations.
"This initiative is in line with the Atlanta University Center's spirit of service – this time to our environment, as well as to our institutions," said Morehouse College President John Silvanus Wilson Jr., board chair of the Atlanta University Center Consortium. "The dual opportunity to further our sustainability efforts and to positively affect our bottom-line is a win-win for the entire Consortium."
Collaborative efforts by AUCC member institutions and the Woodruff Library include the installation of 35 security cameras and five license plate readers around the campus community; insurance pooling, Woodruff Library; central plant; AUCC Career Fairs and Dual Degree Engineering Program; joint radiation safety program; joint laboratory animal facilities; joint safety programs along with Atlanta Housing Authority and Atlanta Police Department; and EverFi Alcohol, Sexual Assault and Financial Literacy Modules.
Over the next year, Southface will extensively assess AUCC's campus facilities to identify ways to improve energy and water efficiency. The assessment will also include organizational operations, such as waste reduction efforts and procurement, exterior site analysis including landscaping as waste reduction efforts, affirmative procurement, integrated pest management and green cleaning policies.
In 2008, Spelman College, along with Agnes Scott College, was one of the early institutions to receive the Grants to Green grant. The $50,000 grant, combined with an $80,000 matching grant from Home Depot enabled the College to reduce its annual utility cost by $90,000.
"We have seen remarkable results from our Grants to Green recipients," said Alicia Philipp, president, Community Foundation for Greater Atlanta. "The whole process is data driven, enabling grant recipients to track data before, during and after assessment and implementation, which includes tracking energy and cost savings that can be significant over time. Having Green Champions engaged in the process helps to teach and inspire others to implement their own green practices both on campus and in their lives outside the University," she added.
Tyronda Minter, director, Community Foundation added, "I'm thrilled to see how Art Frazier, as Spelman's Green Champion, helped to leverage the Grants to Green resource as an opportunity for the partnership effort between the many universities in the Atlanta University System. That's a sign of true Green Champion."
For more information about the green efforts implemented at the AUCC institutions, please contact one of our Green Champions: Bonita Dukes at Clark Atlanta University; André E. Bertrand at Morehouse; Lawrence Jones at Morehouse School of Medicine; Kenneth Smith at Woodruff Library; and Don Blackston and Art Frazier at Spelman. In addition to working directly with the assessment team from Southface, the Green Champions will receive training and network with other Green Champions.
To learn more about the Grants to Green Initiative, visit www.cfgreateratlanta.org or email GrantstoGreen@cfgreateratlanta.org.


###


About the Atlanta University Center Consortium Inc.
Founded in 1929, the Atlanta University Center Consortium is the world's oldest association of historically Black colleges and universities. Comprised of four member institutions – Clark Atlanta University, Morehouse College, Morehouse School of Medicine, and Spelman College – the Consortium is a vibrant intellectual community with a long tradition of scholarship, service and community engagement. AUC Consortium Inc. is a nonprofit organization that operates on behalf of its members to advance each institution's mission and strategic goals by fostering collaboration, managing centerwide initiatives, offering services that benefit our students and community, and leveraging our shared resources. Visit us at http://aucenter.edu/, or on Facebook or Twitter.

About the Community Foundation for Greater Atlanta
Since 1951, the Community Foundation for Greater Atlanta has been connecting the passions of philanthropists with the purposes of nonprofits doing that work. With 65 years serving the 23-county Atlanta region and a robust team of experts, the Community Foundation manages the behind-the-scenes details, empowering our donors to focus on the joy of giving. The Community Foundation is a top-20 community foundation nationally with $920 million in current assets and is Georgia's second largest foundation. Through its quality services and innovative leadership on community issues, the Foundation received more than $113 million from donors in 2015 (unaudited) and distributed more than $139 million that same year to support nonprofits throughout the region and beyond. In 2016 Charity Navigator named the Community Foundation a four-star rated nonprofit, its top distinction. For more information, visit: www.cfgreateratlanta.org or connect with the Foundation via Facebook, LinkedIn and Twitter.