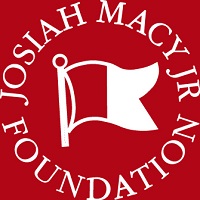 Morehouse School of Medicine Recognized for Social Mission—Again
Josiah Macy Jr. Award for Institutional Excellence is Latest Acknowledgment


Morehouse School of Medicine (MSM), whose graduates so often serve on the front lines of community health, has once more been recognized for its social mission.
The Josiah Macy Jr. Foundation Award for Institutional Excellence in Social Mission will be presented to MSM during the Beyond Flexner 2016 Conference in Miami, Florida on Sept. 19. The purpose of the Josiah Macy Jr. Foundation Awards is to recognize outstanding social mission leadership in health professions education.
"The award really acknowledges the commitment by students, staff and faculty to our core purposes: improving the health of those who need it most, diversifying the health care workforce, advancing primary care and ultimately creating and advancing health equity," said President and Dean Valerie Montgomery Rice, M.D.
This is not the first time MSM has been lauded for carrying out such efforts, which are the bedrock of the institution.
In 2010, the Annals of Internal Medicine ranked MSM number one in social mission of all medical schools in the U.S. The ranking looked at the output of graduates who practice primary care, work in health professional shortage areas and are underrepresented minorities—factors considered critical in improving the nation's overall health.
The 2011 W.K. Kellogg Foundation-funded study Beyond Flexner noted that "(The MSM mission) is embedded in their curriculum, demonstrated in their community service, and exhibited in their patient interactions."
The Josiah Macy Jr. Foundation Award further affirms that MSM, through its actions, is true to its commitment to serve the underserved.
"Social mission is defined as activities or initiatives that teach, model, or improve community engagement, diversity, disparities reduction, value based care, or engagement with the social determinants of health," reads the award announcement from the Milken Institute School of Public Health and the Beyond Flexner Alliance. "Social mission enhancement means making programs not only better, but fairer."