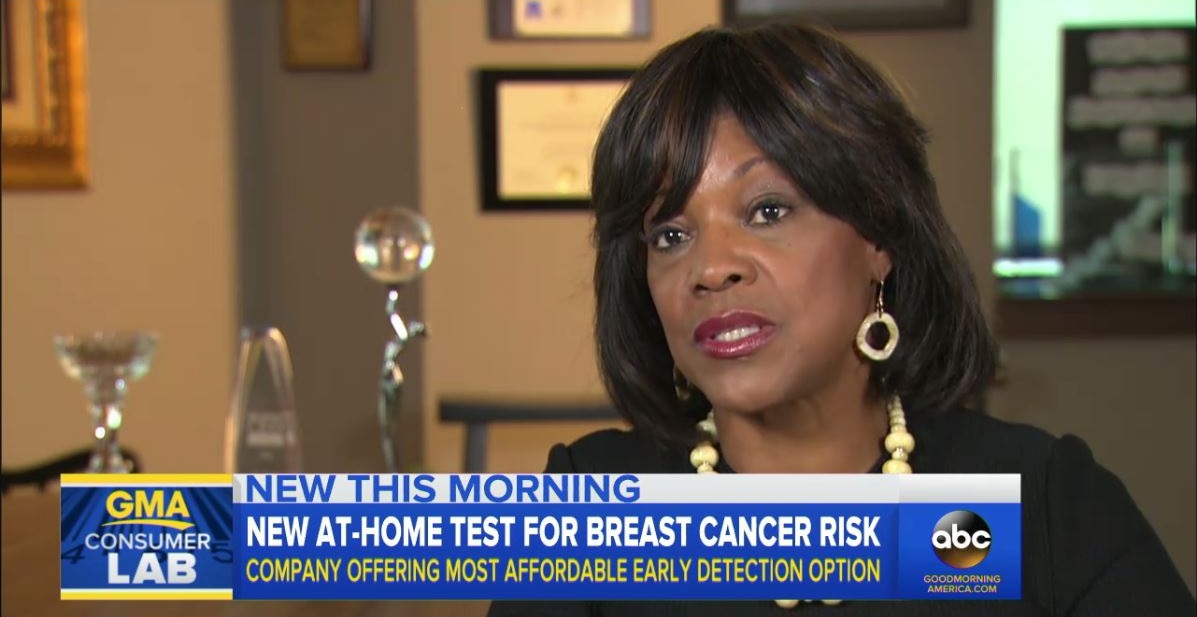 Dr. Montgomery Rice Speaks with Good Morning America About Color's New Affordable At-Home BRCA Gene Test

On September 18, 2017, on Good Morning America, Morehouse School of Medicine (MSM) President and Dean Valerie Montgomery Rice, M.D., shared her thoughts regarding the new Color BRCA genetic mutation test, which is the most affordable, and arguably one of the simplest, ways for women to find out if they have an increased risk of developing breast cancer.
Click here to read the full article and watch the video
About Morehouse School of Medicine (MSM)
Founded in 1975, Morehouse School of Medicine (MSM) is among the nation's leading educators of primary care physicians, biomedical scientists, and public health professionals. In 2011, MSM was recognized by Annals of Internal Medicine as the nation's No. 1 medical school in fulfilling a social mission. MSM faculty and alumni are noted for excellence in teaching, research and public policy, as well as exceptional patient care.
Morehouse School of Medicine is accredited by the Commission on Colleges of the Southern Association of Colleges and Schools to award doctoral and master's degrees. To learn more about programs and donate today, please visit www.msm.edu or call 404-752-1500.