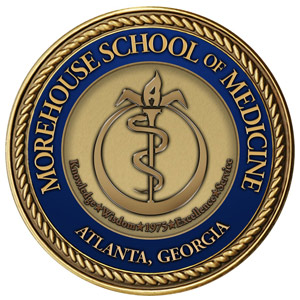 MSM Mourns Passing of U.S. Rep. Elijah Cummings
Morehouse School of Medicine joins the nation in mourning the loss of Representative Elijah Cummings. Representative Cummings was a tireless advocate, champion and leader for health equity and minority issues. During his tenure as the Chair of the Congressional Black Caucus, Representative Cummings was the very first member of Congress to develop and introduce comprehensive legislation on behalf of the TriCaucus aimed at tackling health disparities in the United States. Many portions of this legislation, the Healthcare Equality and Accountability Act, were eventually included in the Affordable Care Act (ACA) and still operate to protect our most vulnerable populations today.

Additionally, Representative Cummings was also instrumental in passing the Minority Health and Health Disparities Research and Education act of 2000. His leadership with this bill, as the largest investment in minority health and health disparities research programs in the U.S., contributed greatly to Morehouse School of Medicine's ability to conduct comprehensive research and care aimed at not only addressing health disparities, but also to lead in the creation and advancement of health equity.

Through his leadership as a health equity leader in Congress and a voice for the voiceless, Morehouse School of Medicine and the country as a whole, has been and will continue to be recipients of his enduring legacy.