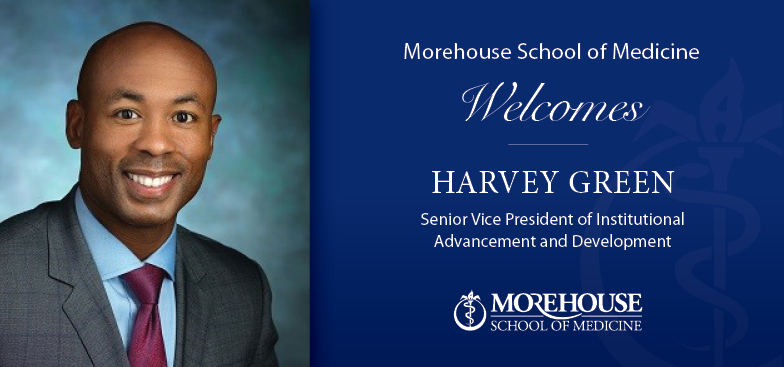 Morehouse School of Medicine Appoints Harvey Green as Senior Vice President of Institutional Advancement and Development
Harvey Green is a disciplined fundraiser with innate leadership qualities. A former U.S. Marine Corps officer and 14-year development executive, he spent most of his career with world class institutions of higher education—including academic medicine or other health-related fundraising. His leadership trajectory has included four years with Johns Hopkins University, a philanthropically elite institution that is widely regarded as a training ground for industry- leading, highly impactful fundraising professionals.
Harvey joins us from MedStar Washington Hospital Center where he served as the development lead, reporting dually to MedStar Health (network) Senior Vice President of Philanthropy Bruce Bartoo and to President of Medstar Washington Hospital Center Gregory Argyros.