Commemorating the Road to 100

On June 28, 2017, 100 students stepped on campus and embarked upon a life-changing journey as Morehouse School of Medicine's first class of 100 MDs.

The inaugural class of 100 MDs is the manifestation of the school's mission and vision that was established nearly 40 years ago – to recruit and train students who embody MSM's decree to increase the primary care physician pool in the state of Georgia and beyond. Committed to serving the underserved, the expansion of the class size allows MSM to make a bigger impact as we train the world's future health care leaders and professionals.
---
Click the image below to watch Facebook videos of some of the students from the first class of 100 M.D.s

The Road to 100: Our Story

Paving the Road to 100: A Legacy of Educational Excellence
Road to 100: Family Support, Family Environment Sets Morehouse School of Medicine Students Up for Success


---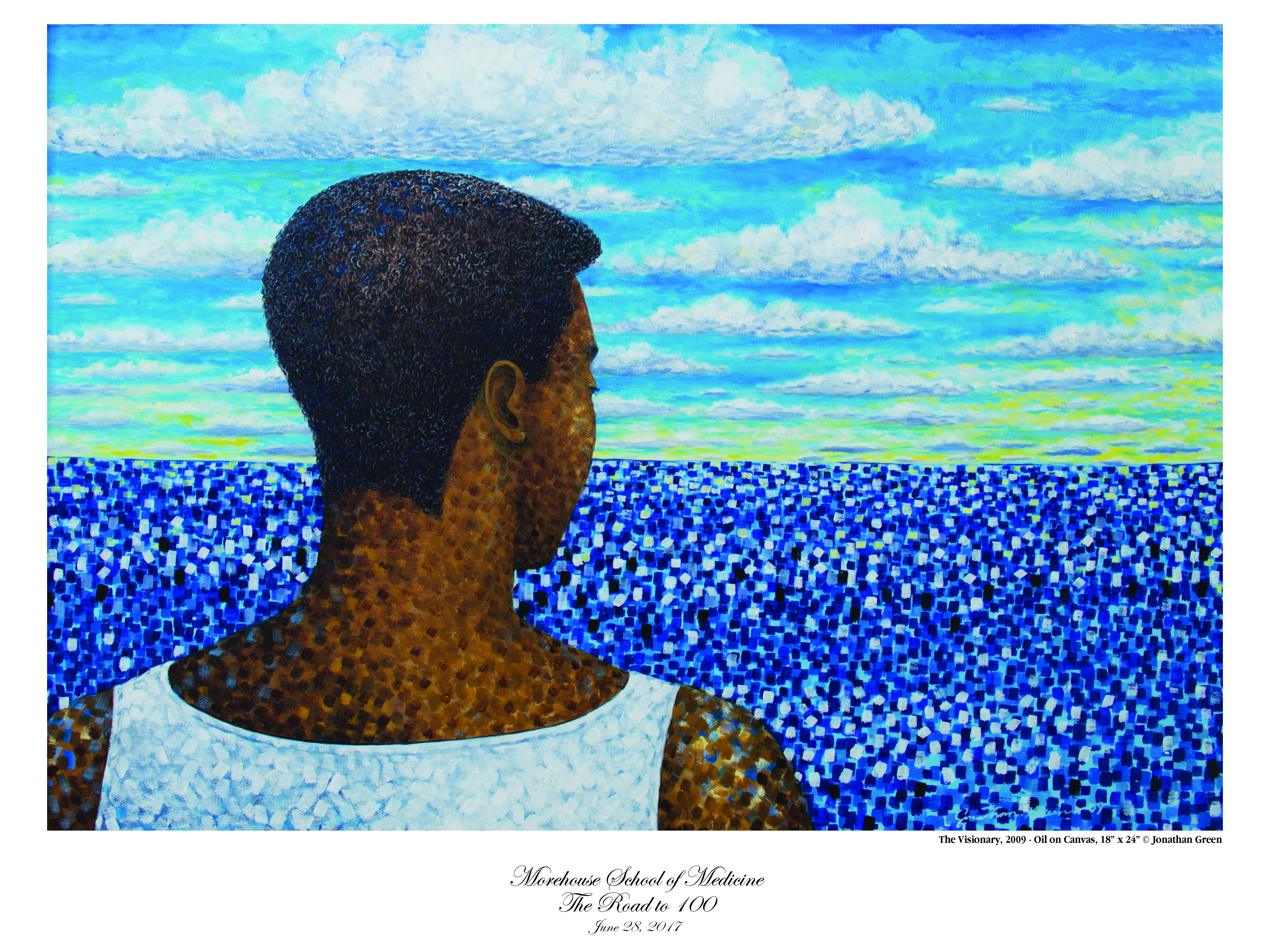 Morehouse School of Medicine is honored to have the artistic rendering "The Visionary," by world-renowned artist Jonathan Green, to commemorate the school's historic "Road to 100." As MSM continues its academic expansion in growing its class size, the "Road to 100" proves that we are moving full steam ahead.
Just as the young man in the painting is looking ahead, setting his vision firmly upon what is to come, MSM students are doing the same. We are visionaries … and we are on a mission.

Click here to order your copy of "The Visionary" poster


---
Photo Gallery