campus portal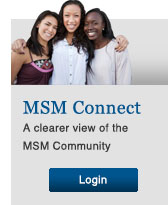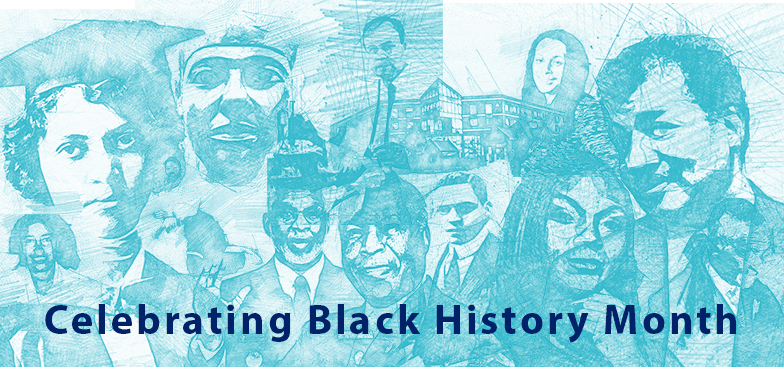 Black History
Morehouse School of Medicine Black Science Icons showcases Black excellence – past and present – in Health, Science, and Innovation, whose contributions have continued relevance today amid a global pandemic. This is not only a celebration but brings to focus the legacy and impact of Black health scientists who champion health equity.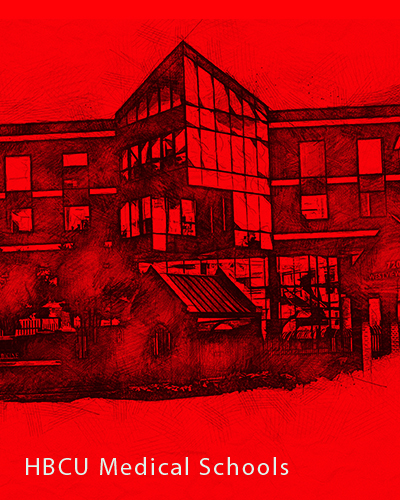 HBCU Medical Schools
Morehouse School of Medicine located in Atlanta, Ga., was founded in 1975 as the Medical Education Program at Morehouse College, and became an independently chartered institution in 1981. We're among the nation's leading educators of primary care physicians and was recently recognized as the top institution among U.S. medical schools for our social mission.
Howard College of Medicine, founded in 1868, takes pride in its long and illustrious history of training students to become competent and compassionate physicians who provide health care in medically underserved communities.
Meharry Medical College, located in Nashville, Tennessee, is one of the nation's oldest and largest historically black academic health science centers dedicated to educating physicians, dentists, researchers, and health policy experts. Founded in 1876 as the Medical Department of Central Tennessee College, Meharry was the first medical school in the South for African Americans. It was chartered separately in 1915. Today, Meharry includes a medical school, dental school, and a graduate school; and is home to the Center for Health Policy at Meharry.
Charles R. Drew University of Medicine and Science's mission is to provide education, research and clinical service in the context of community engagement in order to train physician leaders who promote wellness, who provide care with excellence and compassion, and who are committed to transforming the health of diverse and underserved communities.
Alice Augusta Ball
Alice Augusta Ball was not only the first woman and first African American to receive a master's degree from the University of Hawaii, she was also the first female chemistry professor at the university. Before she died at age 24, Ball developed an injectable oil extract that was the most effective treatment for leprosy, or Hansen's disease, until the 1940s. At the time, a diagnosis of Hansen's disease meant a life sentence of social isolation. People afflicted with Hansen's disease—a bacterial infection that ravages the skin and nerves and can cause painful deformities—were typically ripped from their families and cruelly exiled into life-long quarantine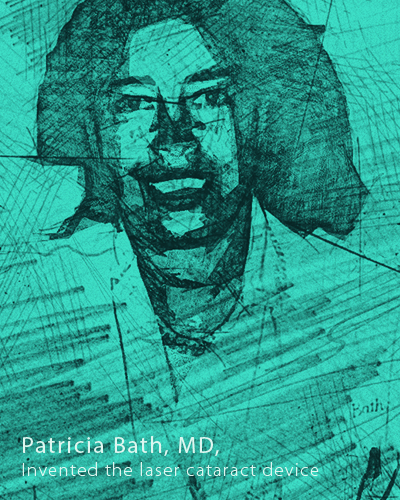 Dr. Patricia E. Bath
Dr. Patricia E. Bath, an ophthalmologist and laser scientist, was an innovative research scientist and advocate for blindness prevention, treatment, and cure. Her accomplishments include the invention of a new device and technique for cataract surgery known as laserphaco, the creation of a new discipline known as "community ophthalmology," and appointment as the first woman chair of ophthalmology in the United States, at Drew-UCLA in 1983.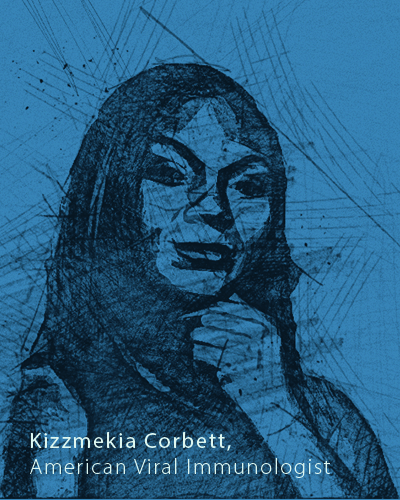 Dr. Kizzmekia "Kizzy" Corbett
Dr. Kizzmekia "Kizzy" Corbett, an immunologist, is one of two scientists who led the development of the Moderna COVID-19 vaccine at the National Institutes of Health (NIH). At the frontlines of the global coronavirus pandemic, Dr. Corbett earned her Ph.D. from the University of North Carolina at Chapel Hill in Microbiology and Immunology in 2014. Since that time, she's used her training, skill and expertise to study and develop vaccines for pandemic preparedness.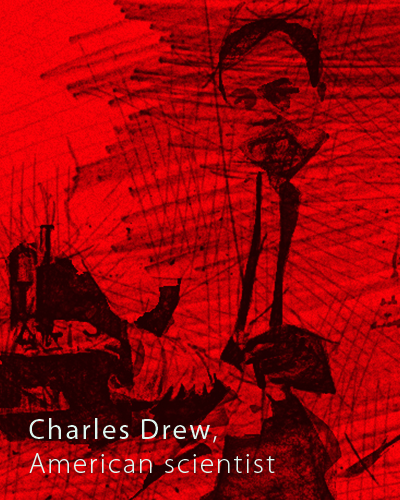 Dr. Charles R. Drew
Charles R. Drew, for whom the Charles R. Drew University of Medicine and Science is named, was a pioneer for his work in blood preservation. Drew was born June 3, 1904, in Washington, D.C., attended Amherst College in Massachusetts, and graduated with honors from McGill University School of Medicine in Montreal in 1933. In 1938, Drew was awarded a two-year Rockefeller fellowship in surgery and began postgraduate work, earning his Doctor of Science in Surgery at Columbia University. His doctoral thesis, "Banked Blood," was based on an exhaustive study of blood preservation techniques. It was during his research on this topic at Columbia's Presbyterian Hospital that his ultimate destiny in serving mankind was shaped, as World War II created a vital need for information and procedures on how to preserve blood.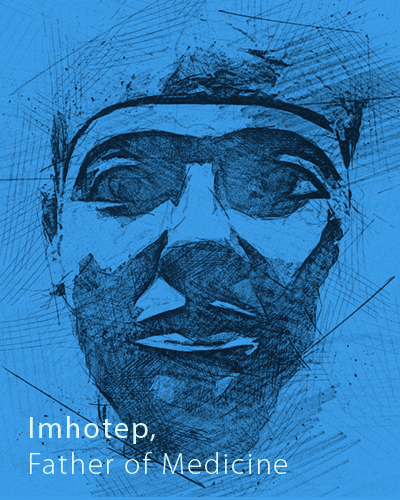 Imhotep
Born in the 27th century, BCE, Imhotep served Djoser, the second king of Egypt's third dynasty. Although no contemporary account has been found that refers to Imhotep as a practicing physician, ancient documents illustrating Egyptian society and medicine during the Old Kingdom (c. 2575– c. 2130 BCE) show that the chief magician of the pharaoh's court also frequently served as the nation's chief physician. Imhotep's reputation as the reigning genius of the time, his position in Djoser's court, his training as a scribe, and his becoming known as a medical demigod only 100 years after his death are strong indications that he must have been a physician of considerable skill.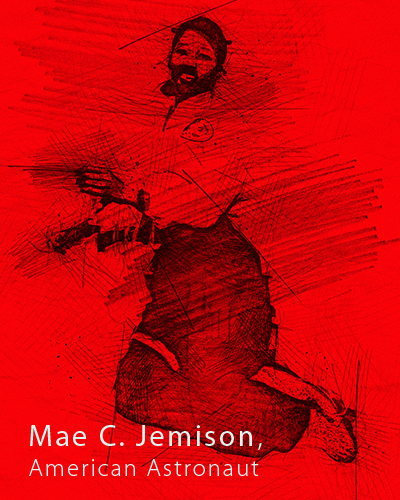 Dr. Mae C. Jemison
Mae C. Jemison became the first Black American woman to fly into space aboard The Endeavor in 1992. She graduated from Stanford University with a Bachelor of Science degree in chemical engineering in 1977 and earned her medical degree from Cornell University Medical College. Desiring a career change, Dr. Jemison in 1985 decided to apply for admission to NASA's astronaut training program. The Challenger disaster in January 1986 delayed the selection process, but when she reapplied a year later, Jemison was one of the 15 candidates chosen from a field of about 2,000. On June 4, 1987, Jemison became the first African American woman to be admitted into the NASA astronaut training program.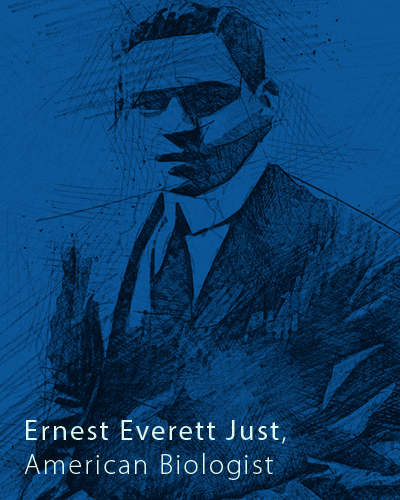 Ernest Everett Just
Ernest Everett Just was an early twentieth century American experimental embryologist involved in research at the Marine Biological Laboratory (MBL) at Woods Hole, Massachusetts, and the Stazione Zoologica in Naples, Italy. Just's many experiments with marine invertebrates showed that the egg surface, or ectoplasm, plays an important role in the fertilization and development of eggs. He graduated from Dartmouth College where he studied biology, history, literature, and the classics, the only "magna cum laude" in his class.
Dr. David Satcher
David Satcher, founding director and senior advisor for the Satcher Health Leadership Institute at Morehouse School of Medicine, and Morehouse School of Medicine's fourth president, is a four-star admiral in the United States Public Health Service Commissioned Corps, served as the 10th Assistant Secretary for Health, and the 16th Surgeon General of the United States. An expert in health disparities and health policy implementation, he earned his undergraduate degree from Morehouse College in Atlanta, Ga., and medical and Ph.D. degrees from Case Western Reserve University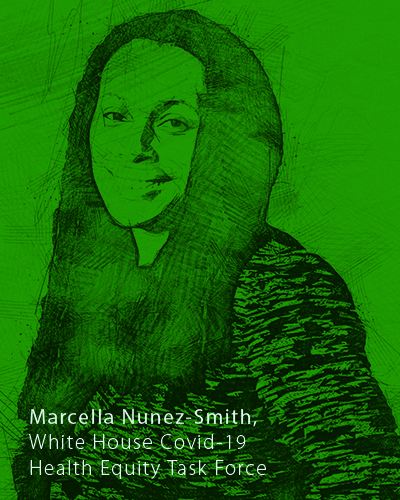 Dr. Marcella Nunez-Smith
Dr. Marcella Nunez-Smith is one of three doctors named to President Joe Biden's COVID-19 Advisory Board. An associate professor of medicine and epidemiology at Yale School of Medicine, she is also Associate Dean for Health Equity Research and founding director of the Equity Research and Innovation Center.
Dr. Louis Sullivan
Louis Sullivan is the founding dean and president of Morehouse School of Medicine. He served as Secretary of Health and Human Services during the George H. W. Bush administration. In 1997, under his leadership, Congress awarded $7.5 million for MSM to establish the National Center for Primary Care (NCPC). Through generous contributions from other private and public entities, Morehouse School of Medicine opened its brand-new 120,000 sq. ft. facility in the Fall of 2002. It became the first congressionally sanctioned center to develop programs that strengthened the primary care system for health equity and sustainability.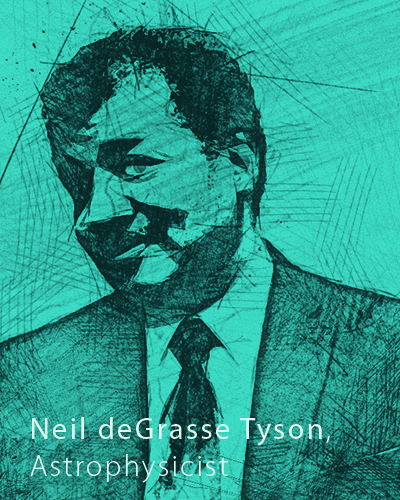 Dr. Neil deGrasse Tyson
Dr. Neil deGrasse Tyson holds a Bachelor of Arts in Physics from Harvard University and a PhD in Astrophysics from Columbia University. In 2001, Tyson was appointed by President George W. Bush to serve on a 12-member commission that studied the future of the U.S. Aerospace Industry, and plans to promote a thriving future of transportation, space exploration, and national security. In 2004, Tyson was once again appointed by President Bush to serve on a commission dubbed the "Moon, Mars, and Beyond" commission. And in 2006, the head of NASA appointed Tyson to serve on its prestigious Advisory Council, which guides NASA's initiatives and budget.