Undergraduate Medical Education (UME)
Teaching Services


CLINICAL PRECEPTORSHIP COMPONENT (CPC)
FUNDAMENTALS OF MEDICINE I (FOM I), 1st Year Course
The Clinical Preceptorship Component (CPC) of the Fundamentals of Medicine I Course will be, for most students, the first exposure to a patient care setting. It is not intended that the student should learn clinical medicine. Rather, this experience represents an opportunity to learn about the practice of medicine and the health care system through the eyes of both the physician and the patient. The basic premise of the CPC is that all students, regardless of their eventual specialty choice, must develop empathic patient-physician relationships to be effective physicians. Participation in the CPC provides an opportunity for students to understand the role and function of primary care physicians, subspecialty physicians, and community health centers which should increase their ability to make informed career decisions.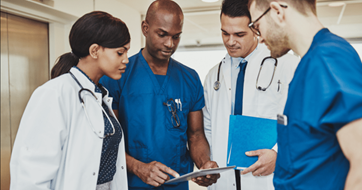 The CPC is required of all first-year medical students. It provides patient contact early in the curriculum and facilitates the professional development of the medical student. Students have an opportunity to see primary care medicine as practiced in various types of settings by practitioners of the primary care specialties (Family Practice, Internal Medicine, Pediatrics, and Obstetrics/Gynecology), and sub-specialty care. In addition, emphasis is placed on the importance of the physician recognizing community problems and the support systems needed to address them.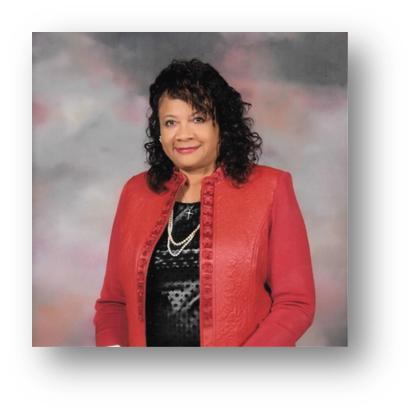 Clinical Preceptorship Course Director, Mary Kidd Davis, MS, RN

COMMUNITY HEALTH COURSE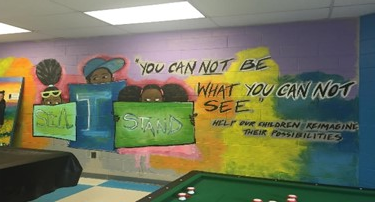 The purpose of the Community Health Course is to use service-learning to train community-oriented physicians capable of providing care for diverse populations and addressing the social determinants of health to achieve optimal community health and health equity.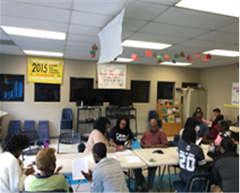 The goal for the first semester is to develop and implement a community assessment through windshield surveys, focus groups, and key informant interviews. Students will also interact with community representatives to identify and prioritize community needs. Data from this assessment will be collected and analyzed with the goal of providing needed services to the assigned community.

During the second semester, students will continue to work in their small groups at community sites to design, implement and evaluate a health promotion intervention to address one or more of the community health problems identified during the first semester.

Students will learn foundational concepts related to access and barriers to health services, team collaboration, community needs assessments, community interventions, and health promotion and disease prevention while concurrently performing community engagement/service activities. This form of education, called service-learning, integrates community service with course objectives.

Community Health provides opportunities for students to take on leadership roles in multiple settings over the course of the academic year. Instructional methods include instructor-led sessions, small group discussions, reading assignments and community engagement/service. Class is held on campus and at community sites.
HONORS IN COMMUNITY HEALTH AND SERVICE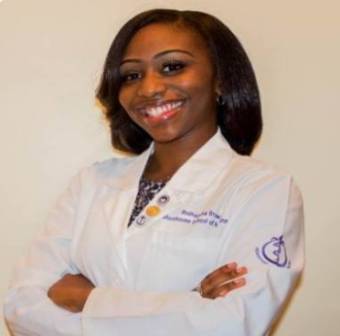 The Honors in Community Health and Service program was developed in 2001. This program offers rising second-year medical students an extended opportunity to partner with and provide service to underserved communities. This program selects high achieving medical students who are recommended by faculty to participate in an honors program during their final 3 years of medical school. Criteria for selection are:
Successful completion of Community Health Course

Overall grade of "A" for course for both semesters. [Note: Course only gives one grade at the end of the year. However, for purpose of this award, grades for each semester will be considered.]

"A" in participation.

Written recommendation from Community Health Course group leader.

Students having more than one (1) "C" for year 1 final grade are not eligible.
Honors candidates develop a project over the 3 years under the supervision of an advisory committee, which includes MSM faculty and community representatives. The students complete yearly required community service hours (32 in the second year; five in the third year; and 100 in the fourth year associated with the elective) that are specific for this program, participate in one or more mini-grant opportunities, and present at MSM public health day or at another professional conference.
In the second year, students develop the first draft of their project, select a faculty committee, and meet with evaluation faculty advisors. Students are encouraged to take the service-learning elective, which gives course credit and time to complete the scholarly project and mini-thesis. Students provide an oral defense of their project followed by questions and answers to faculty, students, community representatives, and top administrators.
On successful completion of this program, students are acknowledged on class Day (a pre-commencement occasion on which academic honors are conferred), in the Dean's residency letters, and at graduation.
SERVICE-LEARNING ELECTIVE
This elective combines Service-Learning and Community Oriented Primary Care and provides opportunities to explore personal and professional interests while providing service to underserved communities. Students will further their professional training through designing and implementing a health promotion intervention to meet and identified community need using the systematic procedures outlined in Community Oriented Preventive Care (COPC).
COPC combines the practice of primary care with public health in an effort to promote health, prevent illness, and provide accessible, comprehensive, and coordinated preventive, supportive and rehabilitative services (Community-Oriented Primary Care, HHS, 1987).
Community Oriented Primary Care is a systematic process for identifying the health problems and assets of a defined population, developing interventions to address health issues and evaluation efforts. COPC is generally divided into four steps and involves the community in each step.
Define and characterize the community

Identify community health problems and community assets

Develop programs and interventions to address the identified health problems and

Monitor the impact of program and interventions
Community assessments may include a focus groups, interviews, and surveys with data obtained from various health data bases. These steps and activities are familiar as they were covered in the Community Health course.
SUMMER SCHOLARS IN COMMUNITY (SSiC) PROGRAM
Program Description
Morehouse School of Medicine is a leader in public health and community service. Our shared The Summer Scholars in the Community (SSiC) will provide a unique opportunity for students to work directly with the MSM departments of Community Health and Preventive Medicine, Family Medicine and Medical Education in furthering their understanding and expertise in working with communities.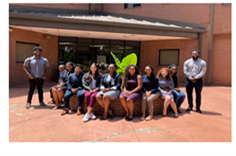 Scholars will participate in weekly didactic and experiential activities addressing community health skills, social determinants of health and health equity. Students will participate in weekly scheduled activities to learn about community needs assessments, preparing an abstract and a presentation, shadowing Family Medicine faculty and residents, and participating in the MSM Summer Research and Public Health Experience Research Day.
Opportunities Include:
Refining community needs assessment skills

Increasing knowledge on the Social Determinants of Health and Healthy People 2020 Leading Health Indicators

Improving reporting and presentation skills
Necessary Skills:
Self-motivated and able to work independently

Strong organizational skills

Interest in Public Health