Overview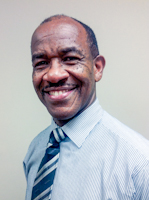 The Department of Neurobiology seeks to advance and disseminate knowledge about the nervous system through academic research, teaching and training. Our faculty members conduct investigations using a broad range of behavioral, cellular and molecular techniques.
John Patrickson, PhD
Interim Chair, Neurobiology
Research Spotlight
Faculty members in the Department of Neurobiology conduct investigations into the causes and pathophysiology of stroke, epilepsy, sleep disorders, cataracts, depression and bipolar disorder. In addition, they study basic mechanisms of nerve cell communication, transmission and processing of light through the eye, circadian rhythm, basic brain morphology, gene expression and modulation of biological cascades.