Message from the Chair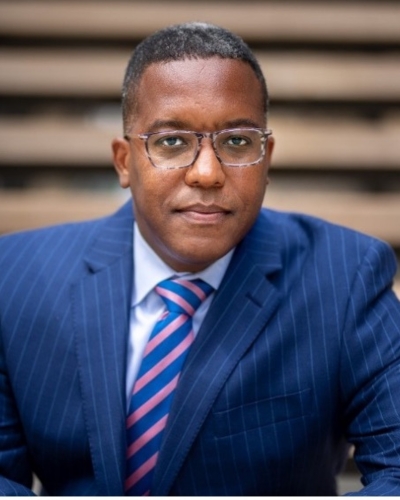 John H. Stewart, IV, MD, MBA, FACS
Chair and Chief of Surgery
Morehouse School of Medicine
Welcome to the Department of Surgery at the Morehouse School of Medicine, where we endeavor to improve the field of surgery and the lives of our patients. Our vision is to be a globally renowned department that advances the delivery of innovative, equitable, and compassionate surgical care for all.
Dr. Arthur Lee established the Morehouse Department of Surgery in 1984 to address the health disparities in the southern United States. Dr. Lee was soon joined by a core faculty consisting of Drs. Mark Walker, James Poindexter, and Robysina James. The addition of other faculty members and the establishment of the Morehouse surgical service at Grady Memorial Hospital in 1990 led to the approval of the Morehouse surgery residency program in 1993.
The department offers comprehensive surgical training with extensive clinical exposure and a curriculum designed to provide trainees with a strong foundation in surgical theory, techniques, and patient care. Our graduates have had successful careers in private practice, global surgery, and academic medicine. Read More . . .
You can explore our department by clicking the tiles below: