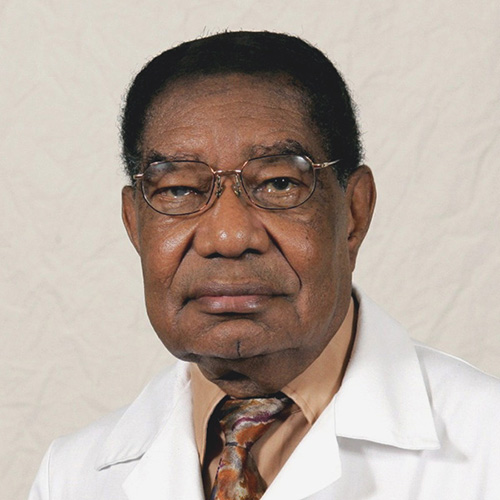 MSM Remembers: Dr. James W. Reed
On behalf of the President and Dean, Valerie Montgomery Rice, MD
It is with a heavy heart that we announce the passing of James W. Reed, M.D.
Dr. Reed joined Morehouse School of Medicine in December 1985 as Chair of the Department of Medicine where he developed and implemented the Internal Medicine Residency Program. He also served as the Director of Internal Medicine Residency Program and Acting Chair of Internal Medicine from 1991-1998. He was Director of the Clinical Research Center from 1998-2000. He was also the Associate Chair of Medicine for Research and the former Chief of Medical Services at Grady Memorial Hospital for MSM. His most recent appointments were Professor Emeritus, Chief of Endocrinology & Metabolism and Associate Chair of Medicine for Research.
MSM has long recognized Dr. Reed's scholarship and service with the annual James W. Reed, M.D. Lectureship, which for ten years has brought leading scientists from the Centers for Disease Control and Prevention and the National Institutes of Health to the MSM community to discuss strategies to address health disparities. Our community is saddened by this loss and will continue to honor his life and legacy in the work that we do in leading the creation and advancement of health equity.
Dr. Reed is survived by his spouse, Dr. Edna Stone, and the couple's four children, David, Robert, Mary, and Katherine. Grandchildren Devin, Dylan, Donovan, and Greyson, and his siblings May, Idella, Altoweise, and Charles are also among the loved ones mourning his passing.
A funeral service and burial will be conducted at Arlington National Cemetery at a date to be determined.
James Reed, M.D. mentored and trained numerous young individuals at the Morehouse School of Medicine over the course of his career. He connected with colleagues and communities worldwide. He touched the lives of many patients and endeavored to continuously improve the practice of medicine.
In lieu of flowers, please donate to the American Kidney Fund. Dr. James Reed, Legacy of Love https://fundraise.kidneyfund.org/team/275098
We understand that this is a difficult time for our community. If you require grief counseling or additional services, please reach out to Marla Thompson in human resources at mthompson@msm.edu or (404) 752-1871.