MSM Research Leader James Lillard, PhD, MBA Elected to 2021 class of American Association for the Advancement of Science Fellows
Noted program highlights innovation in science and research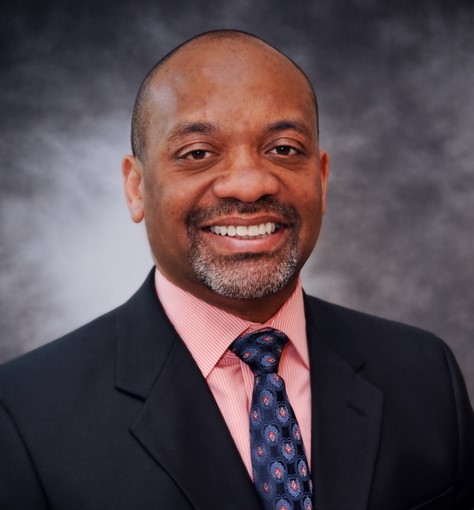 James Lillard, Phd, MBA
ATLANTA—January 26, 2022—Morehouse School of Medicine is proud to announce that James W. Lillard, PhD, MBA, senior associate dean, Research, Innovation & Commercialization at Morehouse School of Medicine, has been named to the 2021 class of American Association for the Advancement of Science (AAAS) Fellows. This recognition is one of the most distinct honors in the scientific community, and Dr. Lillard joins 564 scientists, engineers, and innovators from the around the world spanning 24 scientific disciplines.
Dr. Lillard received the recognition for distinguished contributions in development of target-based therapies in cancer and immunology, and leadership in fostering research collaborations to better understand cancer disparities and related impacts on minority populations.
The AAAS seeks to advance science, engineering, and innovation throughout the world for the benefit of all people. This includes enhancing communication among scientists, engineers, and the public; promoting and defending the integrity of science and its use; and providing a voice for science on societal issues. The AAAS Fellowship often precedes other honors in high impact scientific careers, e.g., two of the 2020 Nobel laureates, Jennifer Doudna and Charles Rice, are AAAS Fellows.
"Dr. Lillard's appointment to the AAAS Fellows is truly a well-deserved recognition for his contributions, expertise, and accomplishments," said Joseph Adrian Tyndall, MD, MPH, executive vice president for Health Affairs and dean of Morehouse School of Medicine. "Our work at Morehouse School of Medicine in creating and advancing health equity, includes educating and training a diverse workforce for success in healthcare careers that leverage technology. Dr. Lillard's contributions to the Research and Morehouse School of Medicine are immeasurable."
In February 2021, Dr. Lillard was named a National Academy of Inventors (NAI) Fellow. The NAI Fellows Program was established to highlight academic inventors who have demonstrated a prolific spirit of innovation in creating or facilitating outstanding inventions that have made a tangible impact on quality of life, economic development, and the welfare of society. Election to NAI Fellow status is the highest professional distinction accorded solely to academic inventors.
Dr. Lillard is a professor and senior associate dean for Research, Innovation & Commercialization at Morehouse School of Medicine and co-directs its #1 Ranked MS in Biotechnology online program. He holds 38 issued patents and many other pending patent applications for his work involving biologics, used in pharmaceutical sciences, to better treat, cancers, infectious diseases, and autoimmune disorders. Lillard has authored more than 300 scientific communications and received over $55 million in funding for his research. His efforts have led to the formation of numerous companies that are advancing his discoveries for the marketplace.
AAAS Fellows are a distinguished cadre of scientists, engineers, and innovators who have been recognized for their achievements across disciplines ranging from research, teaching, and technology, to administration in academia, industry, and government, to excellence in communicating and interpreting science to the public.
The new Fellows will receive an official certificate and a gold and blue rosette pin to commemorate their election (representing science and engineering, respectively) and will be celebrated later this year during an in-person gathering when it is feasible from a public health and safety perspective. The new class will also be featured in the AAAS News & Notes section of Science in January 2022.
About Morehouse School of Medicine
Founded in 1975, Morehouse School of Medicine (MSM) is among the nation's leading educators of primary care physicians, biomedical scientists, and public health professionals. An independent and private historically-Black medical school, MSM was recognized by the Annals of Internal Medicine as the nation's number one medical school in fulfilling a social mission—the creation and advancement of health equity. MSM faculty and alumni are noted for excellence in teaching, research, and public policy, as well as exceptional patient care. MSM is accredited by the Commission on Colleges of the Southern Association of Colleges and Schools to award doctoral and master's degrees. To learn more about programs and donate today, please visit www.msm.edu or call 404-752-1500.
About the American Association for the Advancement of Science
The American Association for the Advancement of Science (AAAS) is the world's largest general scientific society and publisher of the journal Science, as well as Science Translational Medicine; Science Signaling; a digital, open-access journal, Science Advances; Science Immunology; and Science Robotics. AAAS was founded in 1848 and includes more than 250 affiliated societies and academies of science, serving 10 million individuals. The nonprofit AAAS is open to all and fulfills its mission to "advance science and serve society" through initiatives in science policy, international programs, science education, public engagement, and more. For additional information about AAAS, visit www.aaas.org.
Contacts
Tal Woliner
Chief Communications Officer, AAAS
202-326 6440
media@aaas.org