MSM Holds Groundbreaking for New Calvin Smyre Education Conference Center
Building Honors Longtime Georgia Legislator and MSM Board Member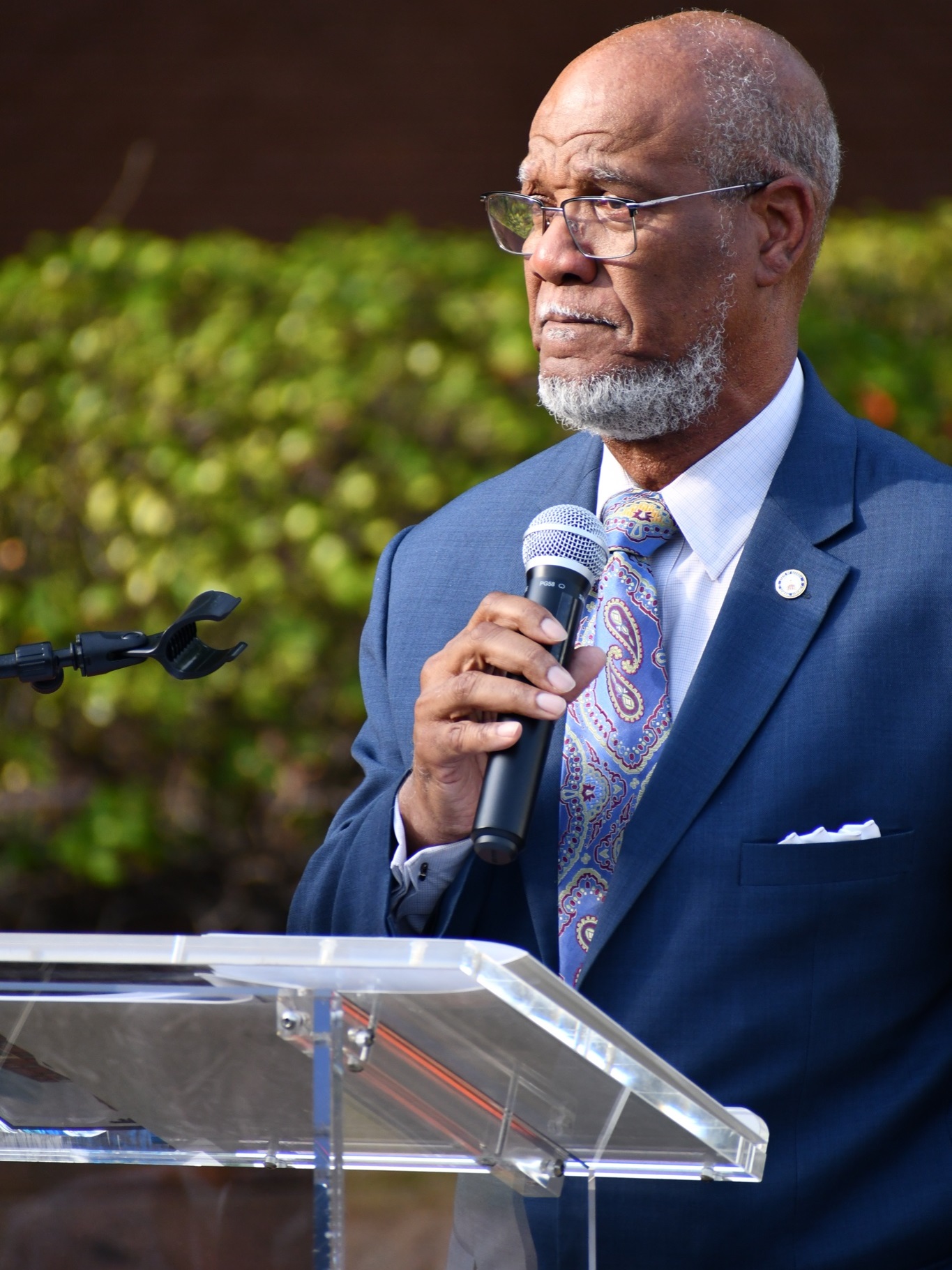 Calvin Smyre, MSM Board of Trustees Member and Georgia State Rep.
ATLANTA – MAY 20, 2022 – In a "surprise" ceremony, Morehouse School of Medicine (MSM) held a groundbreaking yesterday for the new Calvin Smyre Education Conference Center, named in honor of MSM Board of Trustees member and Georgia State Rep. Calvin Smyre, who recently retired as the Georgia legislature's longest-serving member.
Elected to the Georgia State House in 1974, Smyre was very instrumental in helping the medical school secure the state funding that was vital to its initial accreditation. He has been on the MSM board for 41 years. President Joe Biden has nominated Smyre to be the U.S. Ambassador to the Bahamas.
"From Day 1, Calvin Smyre has been an extraordinary supporter of Morehouse School of Medicine and it goes without saying that he was extremely instrumental in helping the school get the state funding it needed to open our doors more than 45 years ago," said MSM President and CEO Valerie Montgomery Rice, MD, FACOG. "We are honored to be able to name our newest building after this incredible public servant whose impact radiates from Georgia throughout the world."
Morehouse School of Medicine officials were able to keep the naming of the building secret and surprised Rep. Smyre during the groundbreaking after the school's Board of Trustees meeting. "I am overwhelmed and so appreciative that you would name a building after me," Smyre said at the groundbreaking. "I love the Morehouse School of Medicine because of the important work that we do."
The new 52,300-square foot building, scheduled to be completed in early 2024, will contain conference and education space, group workspaces for students, outside relaxation space, and office space.
The $45,000,000 facility was designed by Lord Ack Sargent along with MSM leadership.
Photo Gallery
About Morehouse School of Medicine
Founded in 1975, Morehouse School of Medicine (MSM) is among the nation's leading educators of primary care physicians, biomedical scientists, and public health professionals. An independent and private historically-Black medical school, MSM was recognized by the Annals of Internal Medicine as the nation's number one medical school in fulfilling a social mission—the creation and advancement of health equity. MSM faculty and alumni are noted for excellence in teaching, research, and public policy, as well as exceptional patient care. MSM is accredited by the Commission on Colleges of the Southern Association of Colleges and Schools to award doctoral and master's degrees. To learn more about programs and donate today, please visit MSM.edu or call 404-752-1500.
Contact
Amanda Magdalenski
Morehouse School of Medicine
amagdalenski@msm.edu