Dr. Melissa B. Davis Joins MSM as Inaugural Georgia Research Alliance Distinguished Investigator
Davis to lead Institute of Genomic Medicine in new role at MSM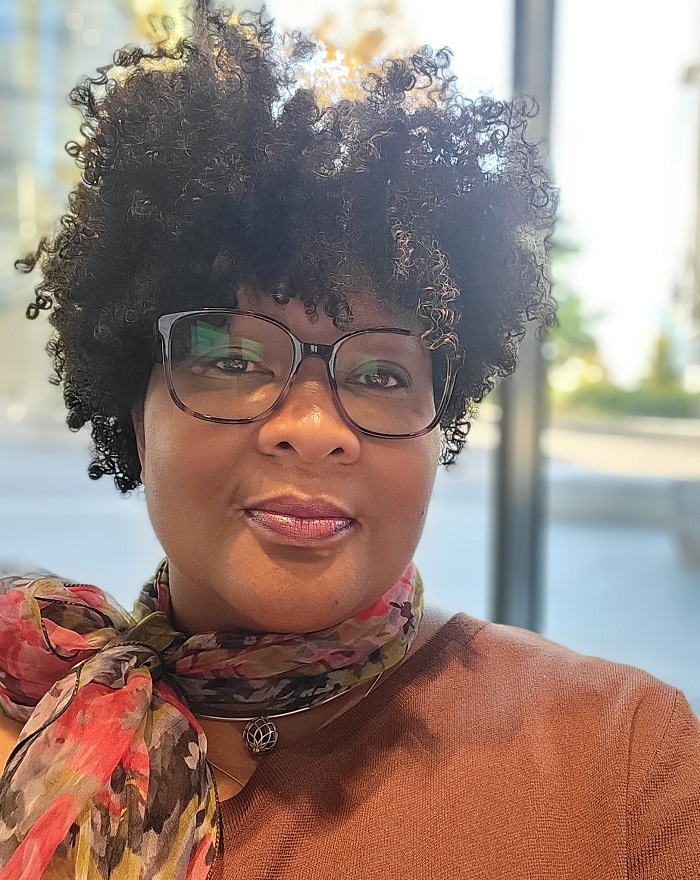 Dr. Melissa B. Davis
ATLANTA – OCTOBER 31, 2022 – Morehouse School of Medicine (MSM) is proud to announce that Melissa Boneta Davis, PhD, is joining MSM as its inaugural Georgia Research Alliance (GRA) Distinguished Investigator where she will spearhead the Institute of Genomic Medicine.
"We are extremely excited to have Dr. Davis join us at MSM," said Morehouse School of Medicine President and CEO Valerie Montgomery Rice, MD, FACOG. "Her research expertise, particularly the exploration of health disparities in breast cancer patients, aligns closely with Morehouse School of Medicine's mission of leading the creation and advancement of health equity. We look forward to Dr. Davis' leadership in genomics research at MSM for years to come."
Dr. Davis comes to MSM from Weill Cornell Medicine in New York, NY, where she served as Scientific Director of the International Center for the Study of Breast Cancer Subtypes (ICSBCS), Director of Health Equity for the Englander Institute of Precision Medicine and Associate Professor of Cell and Developmental Biology in the Department of Surgery. She will begin at MSM as a Professor in the Department of Microbiology and Immunology and Director of the yet to be named Institute of Genomic Medicine.
"Dr. Davis is an international leader in genomics and health disparities," said Rick Kittles, PhD, MSM Senior Vice President for Research. "She will lead our genomics program and build collaborations with not only our established research leaders here at MSM but also community and institutional partners nationally."
"As the first GRA Distinguished Investigator at Morehouse School of Medicine, Melissa Davis brings a great depth of expertise in genetics and how the body's genes inform disparities in cancer diagnosis and treatment," said GRA President Susan Shows. "Her work contributes mightily to new advances in medicine, particularly in tailoring cancer therapies for people with different genetic dispositions. Georgia is fortunate to have such a pioneer return to her home state."
GRA Distinguished Investigators are recruited to Georgia's research universities to advance exploration in a wide range of fields. The program provides seed funding and guidance to help university researchers move promising discoveries to the marketplace.
"It is my honor and privilege to be appointed the Director of the newly established Institute of Genomic Medicine and serve as the first MSM GRA Distinguished Investigator," said Dr. Melissa Davis. "I believe that the importance of diversity in genomics research cannot be overstated, and I will work tirelessly to enhance the capacity of MSM to participate in these transformative investigations. Minoritized populations have historically been underrepresented in the generation, analysis, and application of genomic data and this has perpetuated health disparities. My goal is to ensure that MSM is at the leading edge of the technology and leadership of overcoming this bias and improving the limitations of precision medicine for underserved populations."
Dr. Davis received her Ph.D. in Molecular Genetics at the University of Georgia where she completed groundbreaking work on developmental functions of steroid signal gene regulation in model organisms. She completed postdoctoral training in Functional Genomics and Systems Biology at Yale School of Medicine (Human Genetics) and the University of Chicago (Human Genetics and Institute for Genomics and Systems Biology). Her work involved key elements of the ModENCODE project, showing the genome-wide and tissue-specific dynamics of hormone receptor binding, establishing the dynamics of these functions on a cellular level. Her postdoctoral training in Cancer Health Disparities at University of Chicago at the Interdisciplinary Center for Health Disparities led the current trajectory of her work to uncover novel biological genomic determinants of cancer health disparities and how they intersect with marginalization of minoritized populations.
For more information about Morehouse School of Medicine, please visit MSM.edu.
About Morehouse School of Medicine
Founded in 1975, Morehouse School of Medicine (MSM) is among the nation's leading educators of primary care physicians, biomedical scientists, and public health professionals. An independent and private historically-Black medical school, MSM was recognized by the Annals of Internal Medicine as the nation's number one medical school in fulfilling a social mission — the creation and advancement of health equity. MSM faculty and alumni are noted for excellence in teaching, research, and public policy, as well as exceptional patient care. MSM is accredited by the Commission on Colleges of the Southern Association of Colleges and Schools to award doctoral and master's degrees. To learn more about programs and donate today, please visit MSM.edu or call 404-752-1500.
Contact
Jamille Bradfield
Morehouse School of Medicine
jbradfield@msm.edu