MSM Receives Grant for New Maternal Health Research Center
The grant will aim to tackle the nation's high maternal mortality rate. The Peach State ranks among the worst states for the issue.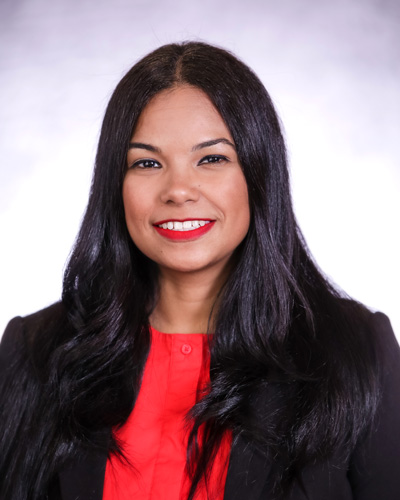 Dr. Natalie Hernandez-Green
Executive Director, MSM Center for Maternal Health Equity
By Karys Belger and Akilah Winters, 11Alive News
ATLANTA — As the Peach State and the nation battle high rates of maternal mortality, researchers are seeking out ways to tackle the issue.
Morehouse School of Medicine and Emory University will receive a grant to develop a new maternal health research center.
The grant, which will last for the next seven years, comes from the National Institute of Health. It will help create a way to reduce deaths and pregnancy-related complications, according to the MSM. Researchers use take the data to take action in communities as an approach to tackle the issue.
This comes after data ranked Georgia as one of the top worst states for maternal mortality for all races, according to the American Medical Association. Maternal death rates for women of almost all races in Georgia has significantly increased, based on statistics from 1999 through 2019, with an increase of 135% for white mothers, 105% for Hispanic mothers, 93% for Black mothers, and 83% for Asian and Pacific Islander mothers.
Although maternal mortality is significantly high among women of all races, the center will have a particular focus on helping Black women survive through their pregnancy, labor, and postpartum journeys since they are disproportionately affected. Black mothers are 2.3 times more affected than white woman, according to MSM.
The health research facility will be called Center to Advance Reproductive Justice and Behavioral Health among Black Pregnant/Postpartum Women and Birthing People, which is also known as CORAL. Georgia is just one of 10 centers that will be created around the country.
It will also research mothers with behavioral health conditions, including anxiety, birth-related PTSD and more.
Dr. Natalie Hernandez-Green with the Morehouse School of Medicine Center for Maternal Health Equity believes the new center will contribute to the end of neglect in the crisis.
"CORAL will help reduce Black maternal morbidity and mortality by generating community-driven, multilayered evidence and interventions to support Black women's maternal behavioral health, thus helping to end longstanding neglect of these intertwined crises," Dr. Hernandez-Green said.
The new Georgia facility will be just one of 10 centers that will be created around the country. Each facility will work together to combine its research to address the issue in communities that experience health disparities.
"The magnitude and persistence of maternal health disparities in the United States underscore the need for research to identify evidence-based solutions to promote health equity and improve outcomes nationwide," said Dr. Diana Bianchi, director at the Eunice Kennedy Shriver National Institute of Child Health and Human Development.
Georgia's CORAL center will partner with community and faith-based organizations. The facility will also hold a professional development training to teach researchers with limited backgrounds about maternal health.
To learn more information about the initiative, click here.