MSM and KPMG to Host Dr. David Satcher Global Health Equity Summit on September 14
MSM with KPMG convenes healthcare, academic and technology experts to discuss efforts to eradicate global health disparities.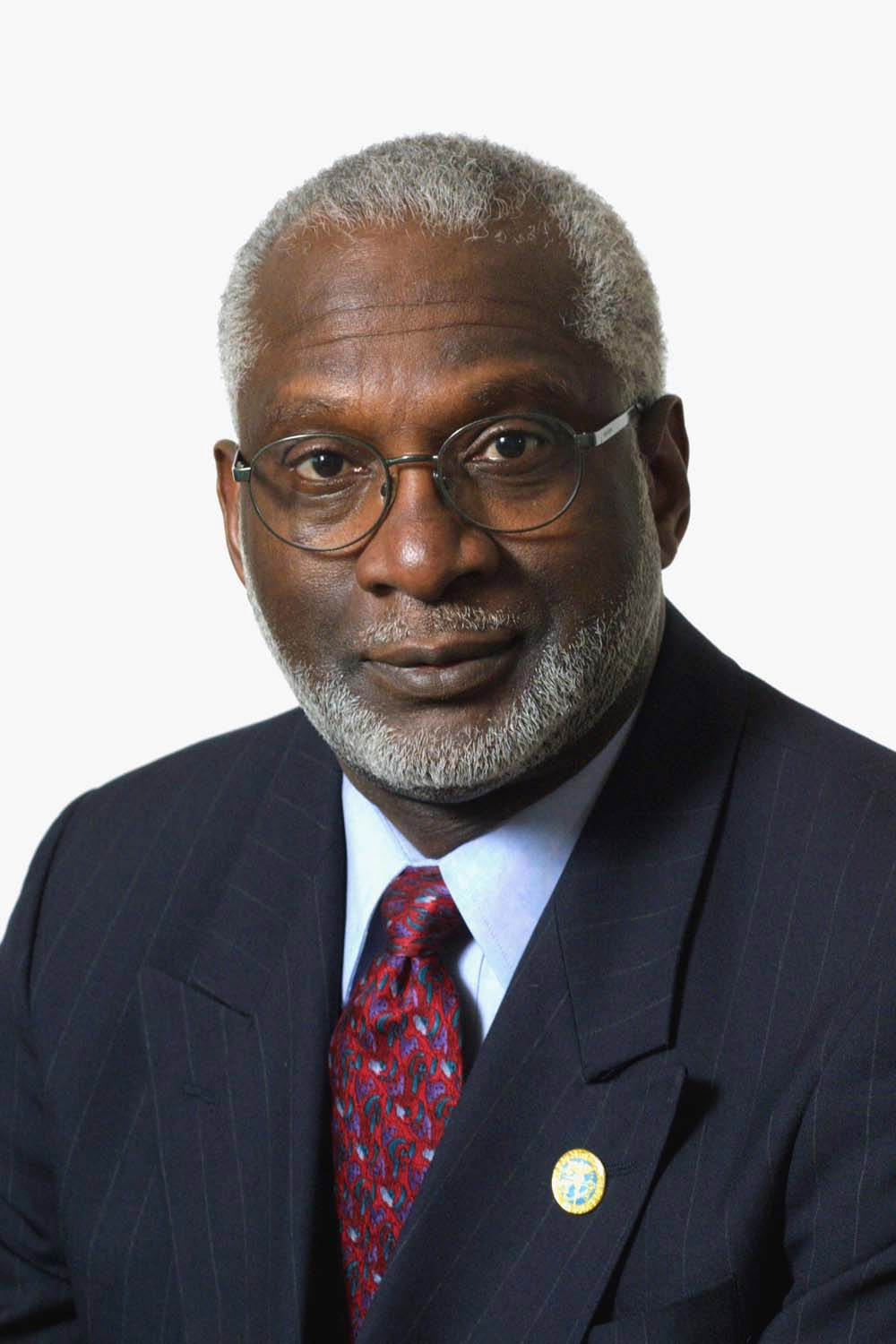 David Satcher, MD, PhD
Founding Director & Senior Advisor
Satcher Health Leadership Institute

ATLANTA, GA – SEPTEMBER 7, 2023 – Morehouse School of Medicine (MSM), in partnership with KPMG LLP, will host the inaugural Dr. David Satcher Global Health Equity Summit at 9 a.m. ET on September 14 at the Center for Civil and Human Rights, 100 Ivan Allen Jr. Blvd. NW, Atlanta, GA 30313. The summit will convene global health equity leaders across health care, academia and technology to explore the intersection of policy, innovation, and scientific discovery in advancing global health equity and discuss efforts to eradicate health disparities. Panel discussions will be held on genomics, precision medicine, mental health, health policy, and more.
"We are pleased to continue our long history of doing this vital work with the launch of the Satcher Global Health Equity Summit in partnership with KPMG and named in honor of our very own Dr. David Satcher, who served as the fourth president of Morehouse School of Medicine," said MSM President and CEO Valerie Montgomery Rice, MD, FACOG. "As the only person to serve as both head of the Centers for Disease Control and U.S. Surgeon General, Dr. Satcher's commitment to public and especially global public health equity has been resolute throughout his long career. There is no one better to honor with this new MSM initiative."
Dr. Satcher, who served as the medical school's president from 2004 to 2006, is the founding director of the Satcher Health Leadership Institute at MSM. He continues to be a leading voice and expert on public health policy, population science, and health equity. The summit builds on Dr. Satcher's longstanding advocacy and impact to eliminate racial and ethnic disparities, poverty, and disease burden globally.
"We have a longstanding relationship with Morehouse School of Medicine and have embarked on a journey to address health inequities. I'm proud to continue to work alongside them on this critical issue," KPMG MidSouth Hub Advisory Market Leader Todd Ellis said. "The Dr. David Satcher Global Health Equity Summit is an opportunity to bring together experts in this field in one place to brainstorm, collaborate, and look ahead to the future of health equity. This is especially critical as new technology and generative AI capabilities are at the forefront of numerous industries right now including health care and life sciences."
This event is part of an ongoing collaboration between MSM and KPMG to address health equity and improve access to medical resources. Most recently, the KPMG U.S. Foundation provided a $50,000 health equity grant to the MSM Center for Maternal Health Equity.
To learn more about the Satcher Health Leadership Institute, please visit SatcherInstitute.org.
For more information about Morehouse School of Medicine, please visit MSM.edu.
About Morehouse School of Medicine
Founded in 1975, Morehouse School of Medicine (MSM) is among the nation's leading educators of primary care physicians, biomedical scientists, and public health professionals. An independent and private historically-Black medical school, MSM was recognized by the Annals of Internal Medicine as the nation's number one medical school in fulfilling a social mission — the creation and advancement of health equity. MSM faculty and alumni are noted for excellence in teaching, research, and public policy, as well as exceptional patient care. MSM is accredited by the Commission on Colleges of the Southern Association of Colleges and Schools to award doctoral and master's degrees. To learn more about programs and donate today, please visit MSM.edu or call 404-752-1500.
About KPMG LLP
KPMG LLP is the U.S. firm of the KPMG global organization of independent professional services firms providing audit, tax and advisory services. The KPMG global organization operates in 143 countries and territories and has more than 265,000 people working in member firms around the world. Each KPMG firm is a legally distinct and separate entity and describes itself as such. KPMG International Limited is a private English company limited by guarantee. KPMG International Limited and its related entities do not provide services to clients.
KPMG is widely recognized for being a great place to work and build a career. Our people share a sense of purpose in the work we do, and a strong commitment to community service, inclusion and diversity and eradicating childhood illiteracy. Learn more at www.kpmg.com/us.
Contact
Jamille Bradfield
Morehouse School of Medicine
jbradfield@msm.edu
Olivia Weiss
KPMG LLP
oweiss@kpmg.com