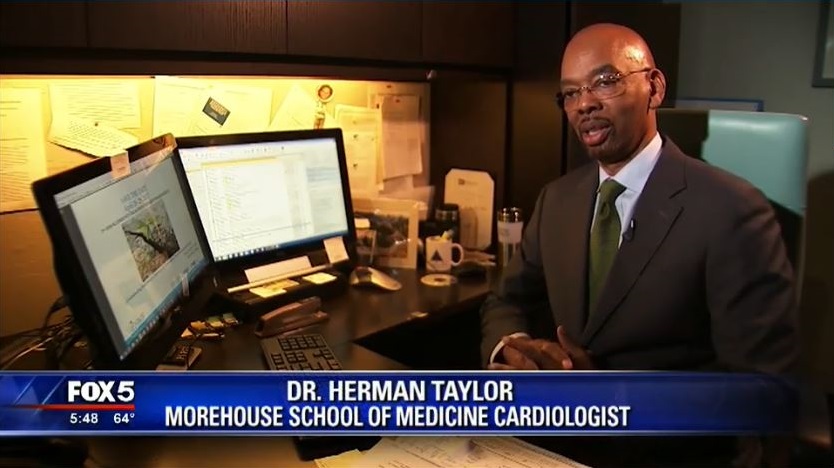 MSM's Dr. Herman Taylor Speaks with Fox 5 About New Study on African American Resiliency

Fox 5 Atlanta interviews Morehouse School of Medicine (MSM)'s Dr. Herman Taylor, the director of MECA (the Morehouse-Emory Cardiovascular Center for Health Equity), about the center's new study on African American health resilience and why some live longer lives despite being at higher risk for cardiovascular disease.
Click here for the full story and video on Fox 5 Atlanta.
About Morehouse School of Medicine (MSM)
Founded in 1975, MSM is among the nation's leading educators of primary care physicians and was recognized by Annals of Internal Medicine in 2011 as the top institution in the first study of U.S. medical schools for our social mission based on our production of primary care physicians, training of underrepresented minority doctors and placement of doctors practicing in underserved communities. Our faculty and alumni are noted for excellence in teaching, research and public policy, as well as exceptional patient care.
Morehouse School of Medicine is accredited by the Southern Association of Colleges and Schools Commission on Colleges to award doctorate and master degrees. For more information, please visit www.msm.edu.