Henry "Hank" Thomas
President, Victoria Hospitality Properties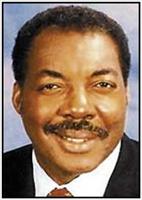 Henry "Hank" James Thomas is President of Victoria Hospitality Properties, Inc., which owns/operates three Marriott Hotel franchises and is Vice President of the Hayon Group, Inc., which owns and operates two McDonald's franchises.
Mr. Thomas has served on the boards of the APEX Museum, the Butler Street YMCA (a local chapter of the Boys and Girls Club), the 100 Black Men of DeKalb, and other civic and service organizations in the Atlanta area since 1968. He is a Vice Chair of the Board of Trustees of the Piney Woods School (an African American boarding school) in Jackson, MS. Mr. Thomas is a life member of the NAACP and an active fundraiser for the UNCF.
Mr. Thomas is married to Yvonne who serves as Secretary of Victoria Hospitality Properties and Secretary and CFO of Hayon Group, Inc.