John Whyte, MD, MPH
Chief Medical Officer, WebMD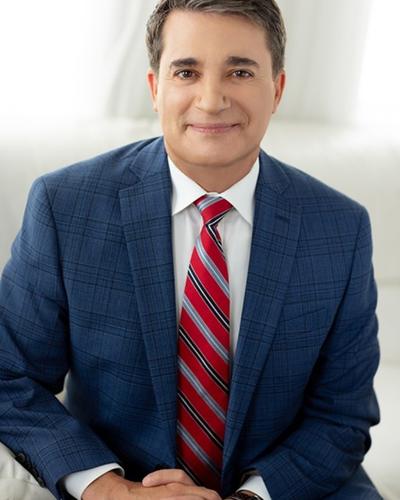 Dr. John Whyte is a physician and corporate executive with a unique combination of government and private sector work that provides him with an exceptional perspective on wellness, clinical trials, information technology, innovation, and health care services.
He is currently the Chief Medical Officer, WebMD. In this role, Dr. Whyte leads efforts to develop and expand strategic partnerships that create meaningful change around important and timely public health issues. He has been a leading voice in addressing the COVID pandemic, being named as one of the top 20 health influencers. Dr. Whyte is also a major contributor to iterating digital platforms from simply providing content, to instead playing a pivotal role in connecting to care. He frequently speaks on evaluating digital tools and technologies, assessing their roles in the evolving health ecosystem.
Prior to WebMD, Dr. Whyte served as the Director of Professional Affairs and Stakeholder Engagement at the Center for Drugs Evaluation and Research at the U.S. Food and Drug Administration. In this role, Dr. Whyte spearheaded numerous efforts to address diversity in drug development programs especially as it relates to necessary changes in clinical trial design.
Before FDA, Dr. Whyte worked for nearly a decade as the Chief Medical Expert and Vice President, Health and Medical Education at Discovery Channel. Dr. Whyte developed, designed and delivered educational programming that appealed to both a medical and lay audience, winning numerous awards for such content.
Dr. Whyte also served in numerous leadership roles at the Centers for Medicare & Medicaid Services. While there, he formalized the process by which the Medicare program determines coverage decisions, including the criteria meant by "medically necessary and reasonable." He helped determine, evaluate and implement the national Medicare coverage policies on medical items, non-implantable medical devices, pharmaceuticals, and laboratory tests. He also oversaw an ongoing analysis of innovative treatment patterns and activities that improve health care outcomes.
Dr. Whyte is a board-certified internist and continues to see patients. He completed an internal medicine residency at Duke University Medical Center as well as earned a Master of Public Health (MPH) in Health Policy and Management at Harvard University School of Public Health. Prior to arriving in Washington, Dr. Whyte was a health services research fellow at Stanford and attending physician in the Department of Medicine. He has written extensively in the medical and lay press, including four best-selling books.