The Honorable Calvin Smyre
Georgia State Representative, E.V.P. Corporate Affairs, Synovus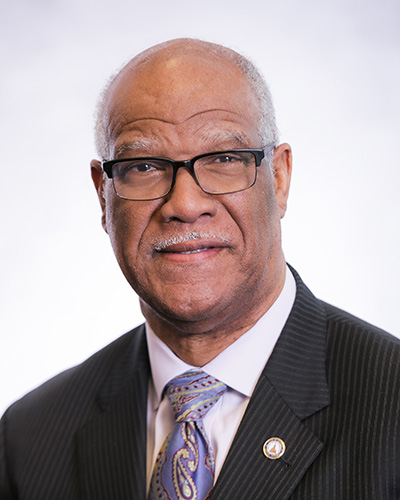 The Honorable Calvin Smyre is executive vice president of Corporate Affairs for Synovus and chairman and chief executive officer of the Synovus Foundation. In his capacity as executive vice president of Corporate Affairs, he directs the vision and involvement of Synovus in community, philanthropic, and civic affairs. As chair of the Synovus Foundation, Rep. Smyre leads the company's philanthropic commitment to education, including scholarships and programs for students in higher education and initiatives to increase the academic achievements of students in public and secondary schools.
Prior to Rep. Smyre joining Synovus, he was elected to the Georgia House of Representatives in 1975 as its youngest member at age 26. He currently serves the 132 House District in Columbus and sits on the most important panels of the House: Appropriations, Higher Education, and Rules committees. Rep. Smyre is one of Georgia's most notable members of the Democratic Party, having been the first African-American in the state to be appointed Administration Floor Leader and to the Democratic National Committee.
Rep. Smyre earned a bachelor's degree from Fort Valley State College, where he is a past president of its National Alumni Association. He has also lectured at a number of colleges and universities.
Rep. Smyre is currently the chairman of the Fort Valley State College Foundation. He also serves as a board member of the Medical College of Georgia Foundation, the Jack D. Hughston Sports Medicine Hospital Foundation, Liberty Theater Cultural Center, Inc., Columbus State University, and the Columbus Museum.