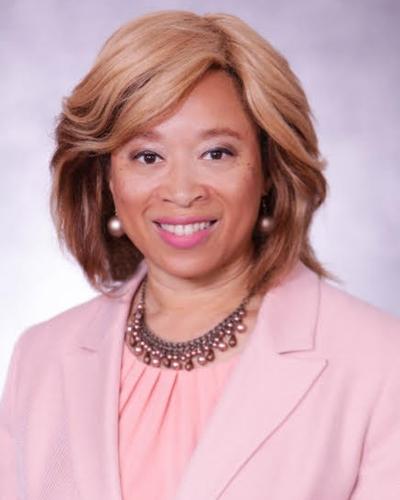 Desiree Rivers, PhD, MSPH
Associate Professor
Research Faculty, Cancer Health Equity Institute

Director
Undergraduate Medical Education
Location: NCPC 328
Phone: (404) 752-1619
E-mail: drivers@msm.edu
Education
POSTGRADUATE:
Moffitt Cancer Center
Fellow: Behavioral Oncology, Postdoctoral Fellowship

Texas A&M University
Degree: PhD in Health Education

GRADUATE:
UAB at Birmingham School of Public Health
Degree: MSPH in Public Health in Healthcare Organization and Policy

UNDERGRADUATE:
Vanderbilt University
Degree: BS in Psychology, Honors
Research Interests
Cancer Disparities
Lifestyle Interventions
Clinical Interests
Health Services Research
Cancer Clinical Trials and Biorepositories
Patient-Provider Communications
Publications
Rivers DA, Pal T, Vadaparampil S, Adams L, Dash-Pitts, L, Quinn, G. A community-academic partnership to explore informational needs of African American women as a primer for cancer clinical trial recruitment. Ethnicity & Health. 2019 Aug;24(6):679-693. PubMed PMID:28826243

Rollins, L., Sy, A., Crowell, N., Rivers, D., et al. Learning and Action in Community Health: Using the Health Belief Model to Assess and Educate African American Community Residents about Participation in Clinical Research. Int J Envir Res Pub Health. 2018 Aug;15(9):1862. PubMed PMCID: PMC6163739


Rivers BM, Hernandez ND, Rivers D, et al. Utilizing Community-based Participatory Research Principles in a Safety-Net Hospital to Develop a Research Partnership. J Health Care Poor Underserved. 2019;30(4S):27-35. PubMed PMID: 31735715; PMCID: PMC7245649


Rivers, Desiree A. PhD; Durham Walker, Carla MA; Mitchell, Ashley K. DrPH, MSPH; Lawrence, Shirleta; and Bayer, Carey Roth EdD, MEd, BSN, RN, CSE (2020) "Improving the Public's Health Through Sustained, Multidisciplinary Academic and Community Partnerships: The MSM Model," Journal of the Georgia Public Health Association: Vol. 8: No. 1, Article 15. DOI: 10.20429/jgpha.2020.080115.


Durham Walker C, McCray GG, Wimes A, Levine D, Rivers D. Training Medical Students to Recognize, Understand, and Mitigate the Impact of Racism in a Service-Learning Course. Prev Chronic Dis 2023;20:220367.
View all publications
Honors and Awards
2015: Fellow, W. Montague Cobb/National Medical Association Research Institute


2016: Fellow, Health Disparities Research Training Program, NCI U54 Cancer Partnership


2016: Scholar, Region 2 Geographic Management of Cancer Health Disparities (GMaP) Program, NCI CRCHD K Award Training


2017: Scholar, Butler-Williams Program, National Institute on Aging


2020-2021: NIH/NIA 5P30AG031054-13 Rivers D (Pilot PI) Deep South Resource Center for Minority Aging Research, Examining the Role of a Plant-Based Diet on the Gut Microbiome, Intramuscular Fat, Adiposity and Risk for Breast Cancer in Post-Menopausal African American Women study.


2021-2024: NIH/NCI U54 Rivers, D (Pilot Project Lead) Morehouse School of Medicine/Tuskegee University/UAB Comprehensive Cancer Center Partnership, Racial Disparities in Lung Cancer Screening Among a High-Risk Population at a Community Hospital and an Academic Health System in the Southeastern US study.


2015-2022: Assistant Professor, Department of Community Health and Preventive Medicine, Morehouse School of Medicine


2015-Present: Grant Reviewer, Cancer Control and Prevention: Health Policy and Health Services Review Committee, American Cancer Society

2015-Present: Course Co-Director, Bridges to Health Equity, Morehouse School of Medicine


2018-Present: Director, Undergraduate Medical Education, Community Health and Preventive Medicine Department, Morehouse School of Medicine


2023-Present: Associate Professor, Department of Community Health and Preventive Medicine, Morehouse School of Medicine