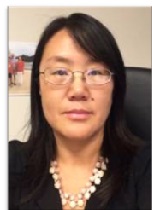 Fengxia Yan, M.D., M.S.
Research Assistant Professor
Community Health & Preventive Medicine

Location: Multidisciplinary Research Center
Phone: 404-752-1153
E-mail: fyan@msm.edu
Education
MEDICAL SCHOOL:
Qingdao University Medical College
Degree: Doctor of Medicine in Medical Science in Pediatrics


GRADUATE:
Quingdao University Medical College
Degree: Master of Science in Human Histology and Embryology

Georgia State University
Degree: Master of Science in Statistics
Research Interests
Experimental design

Sample size and power analysis

Data summary and data modeling
Publications
Fiske, C. T, Yan F, Hirsch-Moverman, Y, Sterling, T, Reichler, M. "Treatment default and impact of treatment regimen on tuberculosis risk in latently infected close contacts". International Journal of Tuberculosis and Lung Disease. Accepted.

Robina Josiah Willock, Fengxia Yan. Peer Training of Community Health Workers (CHWs) to Improve Heart Health among African American Women. Health Promotion Practice, in review.

He Q, Ananaba GA, Patrickson J, Pitts S, Yi Y, Yan F, Eko FO, Lyn D, Black CM, Igietseme JU, Thierry-Palmer M. Chlamydial infection in vitamin D receptor knockout mice is more intense and prolonged than in wild-type mice. J Steroid Biochem Mol Biol.2012 Nov 29; 135C:7-14. doi: 10.1016/j.jsbmb.2012.11.002.

Mayberry, R. M., Daniels, P.; Bazzell, A. Yan, F. Josiah Willock, R. and Mack, B. (In Press).Survey Planning and Implementation in the Context of CBPR. In Blumenthal, D.; DiClemente, R..Braithwaithe, R. and Smith, S,: Community-Based Participatory Health Research: Issues, Methods, and Translation to Practice, Second Edition. New York: Springer Publishing.

Fengxia Yan, Xiangmin Yu, Xiaoliang Pan, Yuanqin Xu. "Morphological Observation of Effect of Xiaoyingqiangjitang on Thyrotoxic Myopathy in Rats." Journal of Qingdao University Medical College. 43(1):40-42, 2007.

Xiangmin Yu, Fengxia Yan, Youzhang Liu, Xiaoliang Pan, Ling Li. "Xiaoyingqiangji Soup effects on mitochondria of skeletal muscle of hyperthyroid myopathy." China Journal of Rehabilitation Theory and Practice. 13(7):630-631, 2007.

Click here to view additional publications.