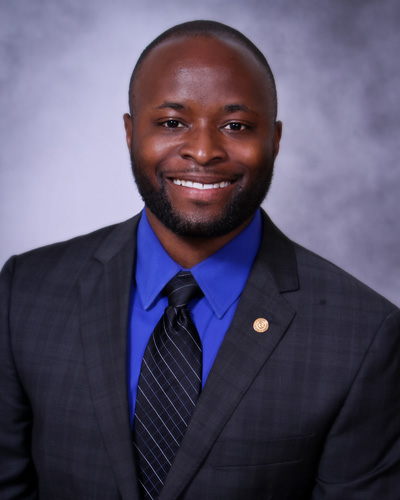 Jammie M. Hopkins, DrPH, M.S.
Assistant Professor
Community Health & Preventive Medicine

Project Director
Transdisciplinary Collaborative Center for Health Disparities
Location: National Center for Primary Care, Room 219B
Phone: 404-756-8923
E-mail: jhopkins@msm.edu
Education
POSTGRADUATE:
Morehouse School of Medicine
Fellowship: Health Policy Leadership-Satcher Health Leadership Institute


GRADUATE:
UCLA Fielding School of Public Health
Degree: Doctor of Public Health
Research Interests
Physical Activity and Healthy Eating Promotion

Obesity Control and Prevention

Community Based Participatory Research (CBPR)

Health Policy

LGBT Health

Qualitative and Mixed Methods Approaches
Publications
Hopkins, J. (2013). Letters to the editor: A more holistic approach to physical activity for all. American Journal of Public Health, published online at: http://ajph.aphapublications.org/doi/pdf/10.2105/AJPH.2013.301216

Hopkins, J., Glenn, B., Cole, B., McCarthy, W., Yancey, A. (2012). Implementing Organizational Physical Activity and Healthy Eating Strategies on Paid Time: Process Evaluation of the UCLA WORKING Project pilot study. Health Education Research, 27(3). pp. 385-398.

Jackson, P., Hopkins, J., Yancey, A. (2010). Overview of Interventions to Prevent Obesity in African American Children & Adolescents. In Childhood Obesity Prevention – International Research, Controversies and Interventions. Oxford University Press.


Click here to view additional publications.