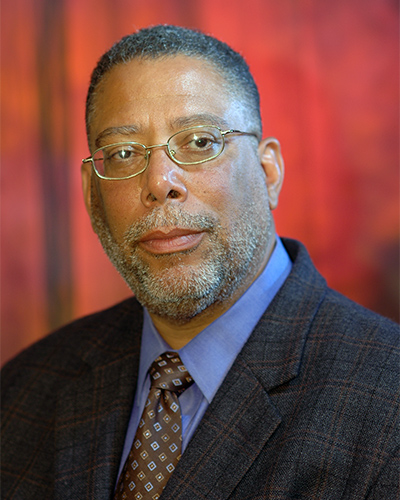 Education
POSTGRADUATE:
University of Pittsburgh
Fellowship: Epidemiology

GRADUATE:
Maharishi International University
Degree: Doctor of Philosophy in Psychophysiology

Maharishi International University
Degree: Master of Science in Psychophysiology

UNDERGRADUATE:
Maharishi International University
Degree: Bachelor of Science in Psychophysiology
Research Interests
Mind/Body Medicine
Behavioral Medicine
Cultural Competency
Faculty Development
Herbal Medicine
Global Health
Clinical Interests
Mind/Body Medicine
Behavioral Medicine
Publications
Viola Vaccarino, Kofi A. Kondwani, Mary E. Kelley, Nancy Murrah, Yuan X. Meng, Linda Boyd, Gary H. Gibbons, Arshed A. Quyyumi: Effects of a Meditation Intervention on Endothelial Function in Black Americans with Metabolic Syndrome: A Randomized Trial. Psychosomatic Medicine 2013; 75: 591-599.
Kondwani K., Schneider, R., Alexander, C., Sledge, C., Staggers, F., Clayborne, B., Sheppard, W., Murray, P., Rainforth, M., Krouse, L., Orme-Johnson, D.W.,Left Ventricular Mass Regression using the Transcendental Meditation Technique and a Health Education Program in Hypertensive African Americans. Journal of Social Behavior and Personality, 2005, 17 (1): 181-200
Diane Appelbaum, Benjamin Kligler, Bruce Barrett, Moshe Frenkel, Mary P.Guerrera, Kofi A. Kondwani, Bennett B. Lee, Ellen Tattelman: Natural and Traditional Medicine in Cuba: Lessons for Medical Education in the U.S. Academic Medicine 2006; 81: 1098-1103.
Kofi Kondwani, One Medicine – Many Tools: Cuba's Integration of Traditional Natural Medicine into Their National Health Care System, Medicine Verte, 2005, 24: 6-7
George Rust, Kofi Kondwani, Ruben Martinez, Roberto Dansie, Winston Wong, Yvonne Fry-Johnson, Rocio Del Milagro Woody, Elvan J. Daniels, Janice Herbert-Carter, Laura Aponte, Harry Strothers: A CRASH-Course in Cultural Competence, Ethnicity and Disease, 2006, 16Suppl [3]; S3-29-S3-36.
Honors and Awards
Outstanding Faculty Award, MPH Students, Morehouse School of Medicine, Atlanta, GA.
Outstanding Faculty Award, Master of Public Health, Morehouse School of Medicine, Atlanta GA.
Martin Luther King, Jr., Collegium of Scholars, Morehouse College, Atlanta GA.
Teacher of the Year, Faculty Development Program, Morehouse School of Medicine, Atlanta, GA.
Delta Sigma Theta, Appreciation Award, U.C. Davis, Davis, CA.
Alpha Phi Alpha, Martin Luther King Award, U. C. Davis, Davis, CA.
Leadership Award, Maharishi International University, Fairfield, IA.
Outstanding Faculty Award, MPH Students, Morehouse School of Medicine, Atlanta, GA.
Outstanding Faculty Award, Master of Public Health, Morehouse School of Medicine, Atlanta GA.
Martin Luther King, Jr., Collegium of Scholars, Morehouse College, Atlanta GA.
Teacher of the Year, Faculty Development Program, Morehouse School of Medicine, Atlanta, GA.
Delta Sigma Theta, Appreciation Award, U.C. Davis, Davis, CA.
Alpha Phi Alpha, Martin Luther King Award, U. C. Davis, Davis, CA.
Leadership Award, Maharishi International University, Fairfield, IA