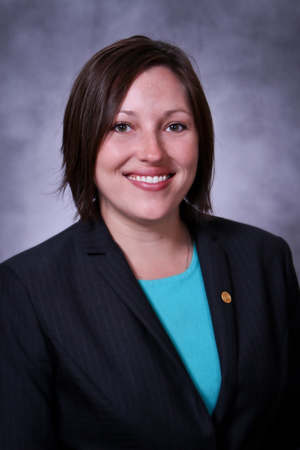 Megan Douglas, JD
Assistant Professor
Community Health and Preventive Medicine

Location: 720 Westview Dr, NCPC 308
Phone: (404) 756-5275
E-mail: mdouglas@msm.edu
Education
POSTGRADUATE:
Morehouse School of Medicine, Satcher Health Leadership Institute
Fellowship: Health Policy Leadership


GRADUATE:
Georgia State University
Degree: Juris Doctor


UNDERGRADUATE:
Virginia Tech
Degree: Bachelor of Science, Biology, minor Psychology
Research Interests
Legal and other policy interventions to improve population health and advance health equity
Methodologies to analyze policies, including legal epidemiology, gap analyses, environmental scan, focus groups, surveys and key informant interviews
Publications
McGregor B, Li C, Baltrus P, Douglas M, Hopkins J, Wrenn G, Holden K, Respress E, Gaglioti A. Racial and Ethnic Disparities in Treatment and Treatment Type for Depression in a National Sample of Medicaid Recipients. Psychiatr Serv. 2020 Jul 1;71(7):663-669. doi: 10.1176/appi.ps.201900407. Epub 2020 Apr 2. PubMed PMID: 32237981.
Douglas MD, Josiah Willock R, Respress E, Rollins L, Tabor D, Heiman HJ, Hopkins J, Dawes DE, Holden KB. Applying a Health Equity Lens to Evaluate and Inform Policy. Ethn Dis. 2019;29(Suppl 2):329-342. doi: 10.18865/ed.29.S2.329. eCollection 2019. PubMed PMID: 31308601; PubMed Central PMCID: PMC6604770.
Douglas MD, Benevides TW, Carretta H. Analyzing State Autism Private Insurance Mandates for Allied Health Services: A Pilot Study. OTJR (Thorofare N J). 2017 Oct;37(4):218-226. doi: 10.1177/1539449217730355. Epub 2017 Sep 5. PubMed PMID: 28874097; PubMed Central PMCID: PMC5772933.
Douglas MD, Xu J, Heggs A, Wrenn G, Mack DH, Rust G. Assessing Telemedicine Utilization by Using Medicaid Claims Data. Psychiatr Serv. 2017 Feb 1;68(2):173-178. doi: 10.1176/appi.ps.201500518. Epub 2016 Oct 3. PubMed PMID: 27691381; PubMed Central PMCID: PMC5444290.
Douglas MD, Dawes DE, Holden KB, Mack D. Missed policy opportunities to advance health equity by recording demographic data in electronic health records. Am J Public Health. 2015 Jul;105 Suppl 3:S380-8. doi: 10.2105/AJPH.2014.302384. Epub 2015 Apr 23. PubMed PMID: 25905840; PubMed Central PMCID: PMC4455508.
Honors and Awards
Health Equity Champion, Emerging Leader Award – Transdisciplinary Collaborative Center for Health Disparities Research, 2017
NIH Loan Repayment Program, 2016-18