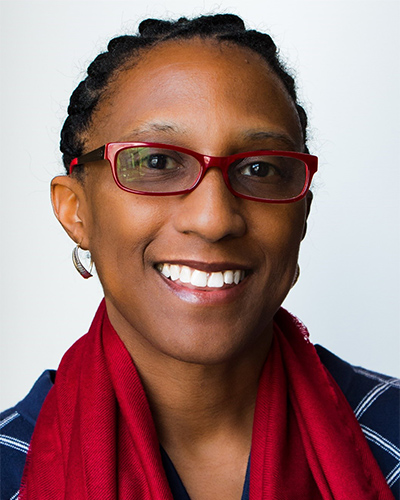 Rakale C. Quarells, PhD
Professor
Community Health & Preventive Medicine

Associate Director
Prevention Research Center
Location: NCPC 318B
Phone: 404-752-1956
E-mail: rquarells@msm.edu
Education
POSTGRADUATE:
Stanford University School of Medicine, Stanford Prevention Research Center
Fellowship: Medicine

GRADUATE:
Howard University
Degree: Doctor of Philosophy in Personality Psychology

Howard University
Degree: Master of Science in Personality Psychology

UNDERGRADUATE:
Howard University
Degree: Bachelor of Science in Psychology
Research Interests
Chronic Disease Prevention & Self-Management
Publications
Hassan, S., Gujral, U.P., Quarells, R.C., Rhodes, E.C., Shah, M.K., Obi, J., Lee, W., Shamambo, L., Weber, M.B., and Narayan, K.M.V. Disparities in Diabetes Prevalence and Management by Race and Ethnicity in the United States: A Narrative Review to Define a Path Forward. The Lancet Diabetes & Endocrinology. 2023, Accepted.
Henry Akintobi, T., Quarells, R., Bednarczyk, R., Khizer, S., Taylor, B., Nwagwu, M., Hill, M., Ordóñez, C., Sabben, G., Spivey, S., Davis, K., Best, M., Chen, A., Lovell, K., Craig, L., & Mubasher, M. Community-Centered Assessment to Inform Pandemic Response in Georgia (US). International Journal of Environmental Research and Public Health. 2023, In Press.
Escoffery, C., Patel, A., Leung, J., Anderson, M., McGee, R., Sajatovic, M., Johnson, E.K., Jobst, B., Kiriakopoulos, E.T., Shegog, R., Fraser, R., Quarells, R.C. MEW network self-management program characteristics and lessons learned through the RE-AIM framework. Epilepsy & Behavior. 140:109111, 2023. PMID: 36804716.
Escoffery, C., Patel, A., Haardoerfer, R., Bamps, Y., McGee, R., Geiger, D., Quarells, R.C., Thompson, N.J., Anderson, M., LaFrance, W.C. Reduction of the Adult Epilepsy Self- Management Measure Instrument (AESMMI). Epilepsy & Behavior. 131:108692-7, Part A,
2022.
Ojebuoboh, A.R., Gonzalez-Feliciano, A.G., Brown, K.M., Khan, R.J., Xu, R., DeRoo, L.A., Lewis, J., Quarells, R.C., Davis, S.K. Association of active coping to unfair treatment with perceived stress and depressive symptoms in African Americans: MH-GRID study. BMC Psychiatry. 2022 Feb 21;22(1):134. PMID: 35189857.
View all publications
Honors and Awards
2017: MSM MSCR Faculty Teaching Award
2016-2012: NIH PRDP, Study Section Member, Grant Reviewer
2012: NIH SBIR Program, Grant Reviewer
2011: NIMHD Special Emphasis Panel, Grant Reviewer
2004: Mayor Shirley Franklin's Phoenix Award, Atlanta, GA, Given for the work that the F.I.G.H.T. for Life Program is doing to prevent and delay the development of cardiovascular diseases among the citizens of Atlanta, GA.
2000-1999: Katherine McCormick Fund for Women Travel Grant, Stanford University School of Medicine