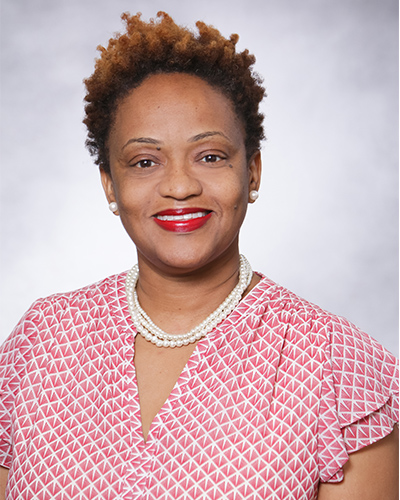 Education
GRADUATE:
University of Alabama at Birmingham
Degree: PhD in Developmental Psychology

University of Alabama at Birmingham
Degree: MA in Developmental Psychology

UNDERGRADUATE:
Morris Brown College
Degree: BS in Psychology
Research Interests
HIV prevention, substance use prevention, health disparities, health equity, people involved in the criminal justice system, and community based participatory research.
Publications
Holliday, R.C.; Piper, K.D.; Trimble, S.X.; Dickinson-Copeland, C.M.; Mitchell, A.K.; Akintobi, T.H.; Bond, V.C.; Floyd, V.D. Moving Morehouse School of Medicine Translation Tx Research through MDTTs—Multidisciplinary Translational Teams. Int. J. Environ. Res. Public Health 2023, 20, 4302. https://doi.org/10.3390/ ijerph20054302
Holliday, R. C., Phillips, R., Henry Akintobi, T. K., Mubasher, M., Banerjee, A., Hoffman, L., Walton, S., Braithwaite, R. L. (2020). Project HAPPY: A CBPR Intervention Addressing HIV Prevention in Black Youth. American Journal of Health Studies, 35(2), 93-101.
Holliday, R. C., Phillips, R., Henry Akintobi, T. K. (2020). A Community Based Participatory Approach to the Development and Implementation of an HIV Health Behavior Intervention: Lessons Learned in Navigating Research and Practice Systems from Project HAPPY. International Journal of Environmental Research and Public Health, 17(2), 15 pages. PMCID: PMC7014096
Holliday RC, Zellner T, Francis C, Braithwaite RL, McGregor B, Bonhomme J. (2017). Campus and Community HIV and Addiction Prevention (CCHAP): An HIV Testing and Prevention Model to Reach Young African American Adults. Journal of Health Care for the Poor and Underserved, 28(2S), 69-80. doi: 10.1353/hpu.2017.0053. PubMed PMID: 28458265.
Younge, S, N., Wade, B. H., Geter, A., Holliday, R. C., Trawick, C. (2018). Condom attitudes and condom use among first year college men attending a Historically Black Institution. American Journal of Health Studies, 33(2), 80-88.
View all publications
Honors and Awards
Brandeis University Culture Change in Academic Medicine Mentoring and Leadership Fellowship Faculty Appreciation Award, Morehouse School of Medicine, Atlanta, GA