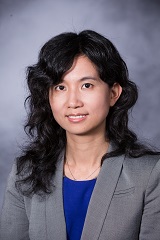 Education
GRADUATE:
Michigan State University College of Education
Degree: Doctor of Philosophy
Research Interests
Technology-enhanced curriculum innovation

Human cognition in online learning environment

Ecological adoption of educational technology
Publications
Ortiz-Reyes, C.A., Shaheen, M. Zheng, J., Segarra, B., Adigun, J, Velez, H., Tse, A., Estape, E., & De Jesus, L. A Framework to Develop a Multi-institutional Network Collaboration to Address Health Disparities through Distance Education. Puerto Rico Health Sciences Journal 2013 32(1): p 52.

Olinghouse, N. G., Zheng, J., & Morlock. State Writing Assessments: Inclusion of Motivational Factors in Writing Tasks. Reading and Writing Quarterly 2012 28(1): p97-119.

Fitzer, K.M., Freidhoff, J.R., Fritzen, A., Koehler, M.J., Mishra, P., Ratcliffe, J., Zhang, T., Zheng, J. & Zhou, W. More Questions than Answers: Responding to the Reading and Mathematics Software Effectiveness Study. Contemporary Issues in Technology and Teacher Education 2007 7(2), 1-6.

Hartman, D.K., Morsink, P.M., & Zheng, J. (2010). From print to pixels: The evolution of cognitive conceptions of reading comprehension. In E.A. Baker (Ed.), Multiple Perspectives on New Literacies Research and Instruction (pp. 131-164). New York: Guilford.
Honors and Awards
Dean's Scholar Michigan State University College of Education

Att & MSU Faculty and Staff Instructional Design Award, Michigan State University

Outstanding Scholar of the Year Utah State University College of Education

Presidential Fellowship Award Utah State University