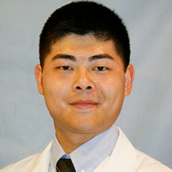 Education
POSTGRADUATE:
Duke University Medical Center
Fellowship: Infectious Diseases

Emory University School of Medicine
Residency: Internal Medicine

MEDICAL SCHOOL:
Emory University School of Medicine
Degree: Doctor of Medicine

UNDERGRADUATE:
Emory University
Degree: Bachelor of Arts with High Honors – Creative Writing
Research Interests
HIV/HCV Co-infection; Population pharmacokinetics analysis; and Phase I studies for novel anti-microbial agents.
Specialties
Internal Medicine
Board Certification
American Board of Internal Medicine
Publications
Collins, LF, Chan AW, Zheng J, Chow SC, Wilder JM, Muir AJ, Naggie S. Direct-Acting Antivirals Improve Access to Care and Cure for Patients with HIV and Chronic HCV Infection. Open Forum Infectious Diseases. 2017 Dec 9;5(1).

Chan AW, Bryan W, Hashem M, Townsend M, Wang LA, Choi S, Naggie S. Hepatitis C (HCV) Virologic Outcomes in Veterans taking Ledipasvir/Sofosbuvir with Concomitant Acid Suppressing Medication. Manuscript in Preparation.

Chan, AW. Park L, Collins L, Cooper C, Saag M, Dieterich D, Sulkowski M, Naggie S. Correlation of Renal Biomarkers and Tenofovir AUC in the ION-4 Study Cohort.
Manuscript in Preparation.

Chan AW, Patel K, Naggie S. Genotype 3 Infection: The Last Stand of the Hepatitis C Virus. Drugs. 2017;77(2):131-144.

Chan AW, Patel YA, Choi S. Aging of the Liver: What This Means for Patients with HIV. Curr HIV/AIDS Rep. 2016;13(6):309-317.