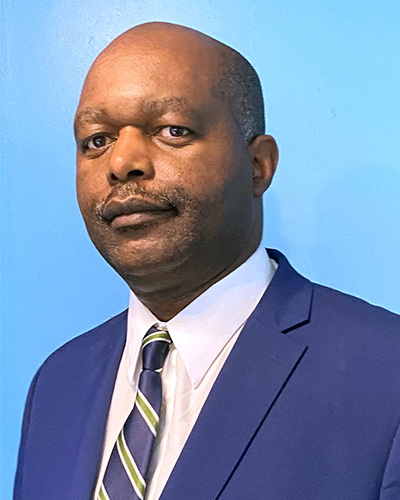 Nicolas Bakinde, MD, PhD, FACP
Professor of Clinical Medicine
Medicine

Location: Grady Memorial Hospital, 80 Jesse Hill Jr Dr. Atlanta, GA 30303
Phone: (404) 756-1358
E-mail: nbakinde@msm.edu
Education
POSTGRADUATE:
University of Fribourg
Fellowship: Anatomical Society

MEDICAL SCHOOL:
University of Leipzig, Faculty of Medicine
Degree: Doctor of Medicine

GRADUATE:
University of Leipzig, Paul Flechsig Institute for Brain Research
Degree: Doctor of Philosophy in Neuroscience
Research Interests
Clinical Anatomy

Neuroanatomy

Neuroscience

Clinical Epidemiology

Medical Education
Specialties
Internal Medicine
Board Certification
American Board of Internal Medicine
Publications
Abe T, Chang EY, De Allie G, Ajose T, Nwokike C, Bakinde N. Rapid decline in ejection fraction and persistent elevation of troponin associated with cardiac amyloidosis. SAGE Open Med Case Rep. 2020;8:2050313X20923259. doi: 10.1177/2050313X20923259. eCollection 2020. PubMed PMID: 32547758; PubMed Central PMCID: PMC7249551.
Olanipekun T, Effoe VS, Olanipekun O, Igbinomwanhia E, Kola-Kehinde O, Fotzeu C, Bakinde N, Harris R. Factors influencing the uptake of influenza vaccination in African American patients with heart failure: Findings from a large urban public hospital. Heart Lung. 2020 May - Jun;49(3):233-237. doi: 10.1016/j.hrtlng.2019.12.003. Epub 2020 Jan 23. PubMed PMID: 31982176.
Chang E, Bilal M, Umar A, Odebunmi , Gopalakrishnan A, Fatima S, Ajose T, Elhammali B, Flenaugh E, Bakinde N. Masquerade Dance of the Myxoma Ball: An Unexpected Cause of Acute Dyspnea. American Journal of Respiratory and Critical Care Medicine. 2020 May; 11(1).
Abe T, Bakinde N. Impact of Weight Status on In-hospital Complications in African Americans Undergoing Percutaneous Coronary Intervention. J Am Coll Cardiol Cardiovasc Interv. 2020 February; 13(4_Supplement).
Olanipekun T, Effoe V, Bakinde N, Bradley C, Ivonye C, Harris R. Learning Styles of Internal Medicine Residents and Association With the In-Training Examination Performance. J Natl Med Assoc. 2020 Feb;112(1):44-51. doi: 10.1016/j.jnma.2019.12.002. Epub 2020 Feb 3. PubMed PMID: 32029219.
View additional publications
Honors and Awards
2010: Southeast Center of Excellence in Geriatric Medicine (SCEGM), University of Alabama/Emory University School of Medicine
2014: Faculty of the year Morehouse School of Medicine, Department of Medicine