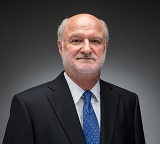 Education
GRADUATE:

University of Illinois at the Medical Center, Chicago

Degree:
Doctor of Philosophy in
Anatomy (Functional and Evolutionary Morphology)
San Francisco State University

Degree:
Master of Arts in Biological Sciences
UNDERGRADUATE:

California State University at Fullerton

Degree:
Bachelor of Arts in Biological Science
Research Interests
Functional and evolutionary morphology

Neuromuscular biology

Craniofacial morphology

Computer based instructional materials and educational techniques.
Publications
Lambert, H.W. and L.E. Wineski. 2010. Lippincott's Illustrated Q&A Review of Gross Anatomy and Embryology. Lippincott Williams & Wilkins, Baltimore.

Klement, B.J., D.F. Paulsen, L.E. Wineski. 2011. Anatomy as the backbone of an integrated first-year medical curriculum: Design and implementation. Anatomical Sciences Education 4:157-169.

Wineski, L.E. 2012. Contributing Author, Review Questions, In: R.S. Snell, Clinical Anatomy by Regions, Ninth Edition. Lippincott Williams & Wilkins, Baltimore

Paulsen, D.P., B. Klement, L.E. Wineski. The role of anatomists in building an integrated medical curriculum. In: W. Pawlina (Ed.), Teaching Anatomy: A Practical Guide. Springer Medical Pub., NY. In Press


Click here to view additional publications.
Honors and Awards
2012: Dean's Outstanding Teaching Award for Achievement in Teaching, Office of the Dean, Morehouse School of Medicine.

2005: Citation for Exemplary Service at the National Association of Historically Black Colleges and Universities Technical Assistance Workshop, June