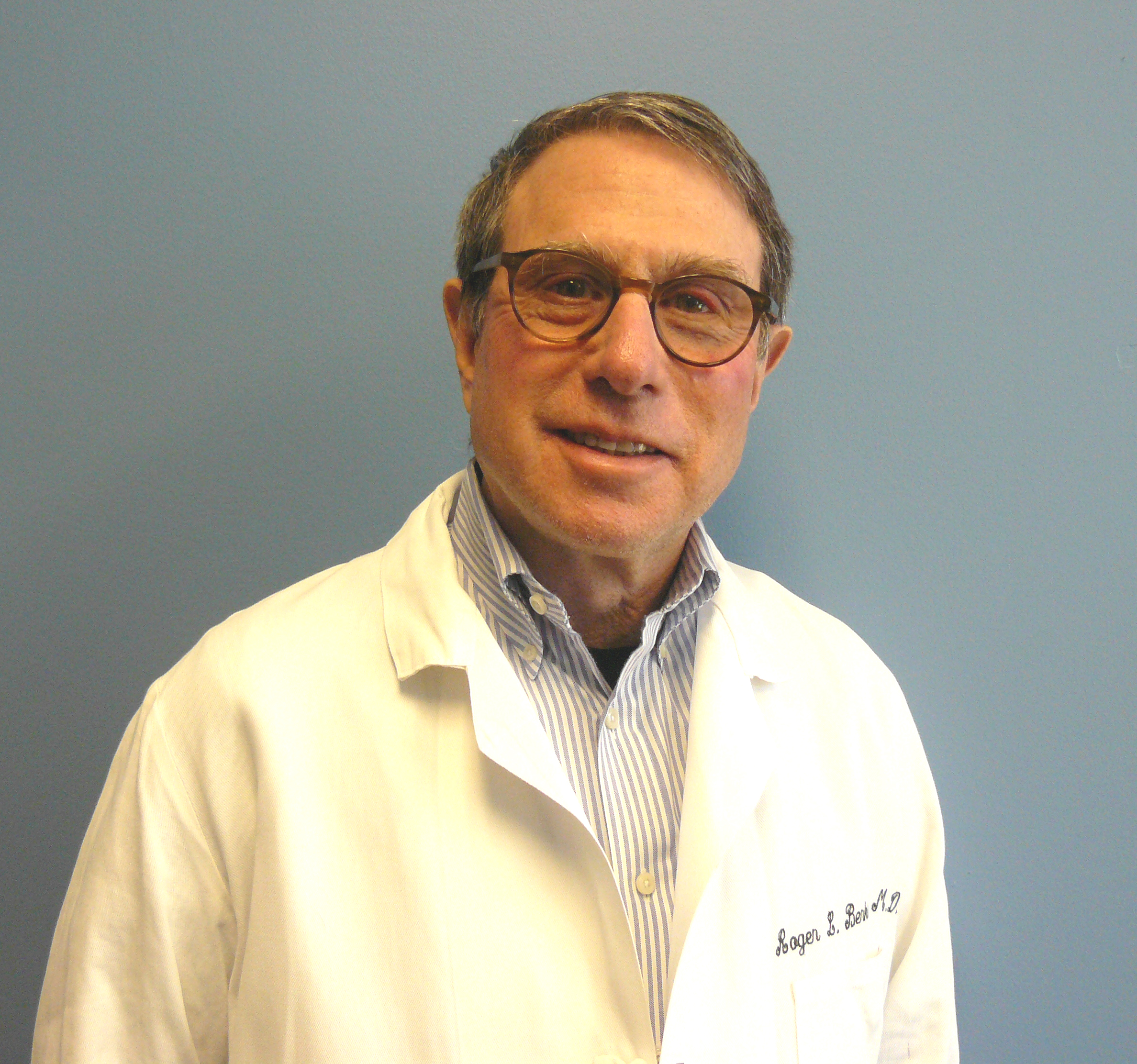 Education
POSTGRADUATE:
Indiana University
Appointments: Research Fellow - Pediatric Hematology/Oncology
Clinical Fellow of the American Cancer Society

Wyler's Children's Hospital, Chicago, IL
Residency: Senior Supervisory Resident

University of Chicago Hospitals/Clinics
Residency: Pediatrics

MEDICAL SCHOOL:
Loyola University Stritch School of Medicine
Degree: Doctor of Medicine

UNDERGRADUATE
State University of New York at Stony Break
Degree: Bachelor of Science in Biology
Honors: Phi Beta Kappa

Clinical Interests
Hematology/Oncology
Specialties
Pediatric Hematology/Oncology
Board Certification
American Board of Pediatrics
Sub-boards: Hematology/Oncology
Publications
Fialkow, P.J., Singer, J.W., Adamson, J.W., Berkow, R.L., Friedman, J.M., Jacobson, R.J., Moohr, J.W.: Acute nonlymphocytic leukemia, expression in cells restricted to granulocytic and monocytic differentiation. N Engl J Med 30l:l-5,l979.

Berkow, R.L. and Chilcote, R.B.: Bleeding and disseminated intra-vascular coagulation in the neonate (In) Perinatal Medicine, (Rathi/Kimar ed.) Hemisphere Publishing Corporation, Washington, D.C., l980.

Tuman, K.J., Chilcote, R.R., Berkow, R.L. and Moohr, J.W.: Mesothelioma in a child with prenatal exposure to Isoniazid. Lancet 2:362, l980.

Berkow, R.L. and Fleshman, J.K.: Retinoblastoma in Navajo Indian children. Am J Dis Child l37:l37-138, l983.

Berkow, R.L., Weisman, S.J., Provisor, A.J., Weetman, R.M. and Baehner, R.L.: Invasive aspergillosis of paranasal tissues in children with malignancy. J of Peds l03:49-53, l983.
Honors and Awards
1994 UAB Presidential Award for Excellence in Education

1994 Best Clinical Teaching Faculty 1996 Argus Society Award for Best Pediatric Faculty

1998 Most Outstanding Clinical Professor (Chosen by UASOM Class of 1998)

1998 UAB Presidential Award for Excellence in Education

1999 Argus Society Award for Best Pediatric Faculty

2000 Argus Society Award for Best Pediatric Faculty

2008 Roger Berkow Award for Leadership

2011 Special Recognition Certificate, American Academy of Pediatrics, Education Award Subcommittee

2011 Department of Pediatrics Excellence in Teaching Award

2012 Department of Pediatrics Excellence in Teaching Award

2013 Special Recognition Certificate, American Academy of Pediatrics, Education Award Subcommittee

2013 Wallace Clyde Award for lifetime achievement in Pediatrics awarded by the Childrens Hospital of Alabama and the UAB Department of Pediatrics

2014 Special Recognition Certificate, American Academy of Pediatrics, Education

2014 Edith Levitt Distinguished Service Award from National Board of Medical Examiners

2020 Department of Defense, Patriotic Employer Award for Training Military Personnel