Strategic Initiatives at MSM
The Morehouse School of Medicine (MSM) community has developed a shared vision and a way forward that leverages the strengths of our past and present yet spells out an extraordinary future toward the creation of health equity and lasting relevancy.
Throughout the development of the MSM strategic plan, we asked all the members of our MSM community to imagine what's possible. As a result, we're poised to meet the challenge of our new shared vision: Leading the creation and advancement of health equity.
To actualize our vision, we engage in strategic initiatives across each our vision imperatives:
Vision Imperative 1: Translating Discovery Into Health Equity
Vision Imperative 2: Building Bridges Between Healthcare and Health
Vision Imperative 3: Preparing Future Health Learners and Leaders
Initiatives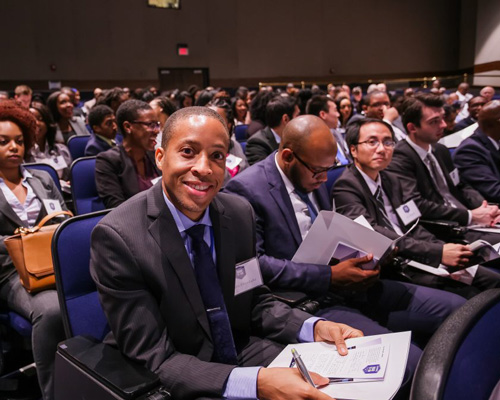 The number of Black male medical students peaked more than 40 years ago and has been declining ever since. NBC Nightly News reporter Ron Allen takes a look at how having more doctors who look like them affects Black male patients and what Morehouse School of Medicine is doing to address this issue.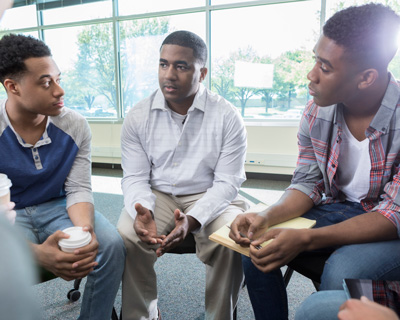 Hundreds of thousands of African-American men are missing — from families, communities, workplaces, data, voting, and society — because they are incarcerated. Though much has been said about the issue, little has been accomplished to address it. But we've set out to change that.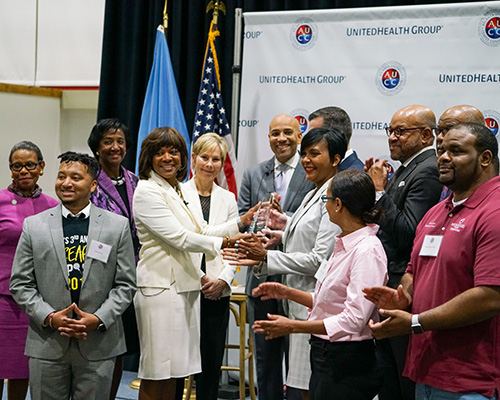 UnitedHealth Group and the Atlanta University Center Consortium, the oldest and largest consortium of historically black colleges and universities, are partnering on a new initiative to prepare students to meet the growing demand in the marketplace for data analytics experts.