Expanding our Efforts: Morehouse School of Medicine Celebrates One Year in Columbus
By: Angelita Howard, Ed.D, MA, Director of Online Education and Expanded Programs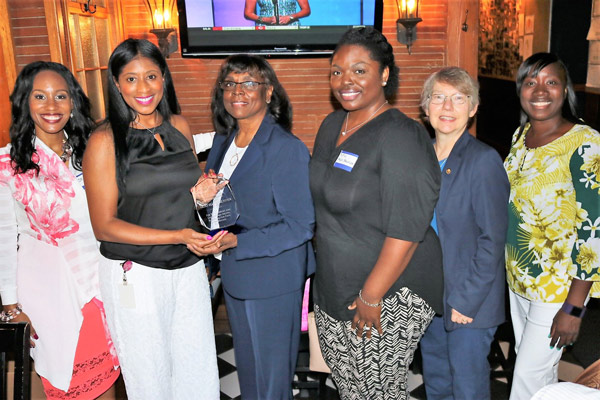 Valley Healthcare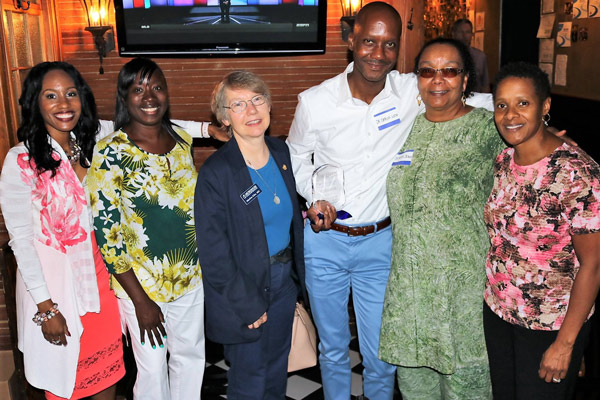 VA in Columbus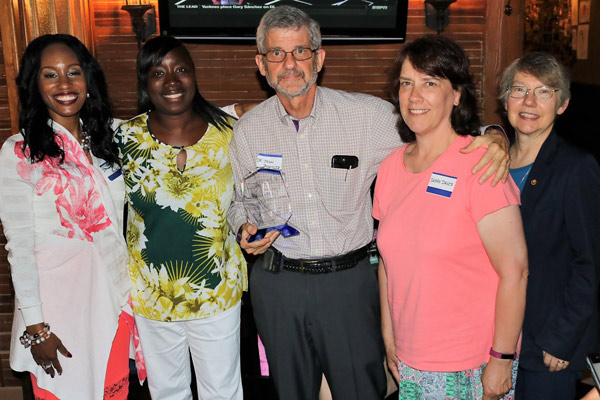 Piedmont Columbus Regional Hospital
Last July, Morehouse School of Medicine (MSM) opened a satellite campus in Columbus, GA. The purpose of this new site is to expand the MSM footprint and provide our third-year medical students with hands-on experience and an opportunity to serve in a population that speaks to our mission – "improve the health and well-being of individuals and communities with emphasis on people of color and the underserved urban and rural populations in Georgia."
I truly feel that our students get a better understanding of their career choice and practice location once they've experienced Columbus. Ms. Ashaki Goodman, Program Manager
Shortly after arriving in Columbus, Program Manager, Ms. Ashaki Goodman, began building relationships with potential doctors who would welcome our students for clerkship opportunities. Valley Healthcare became our first facility for our OB/GYN rotations, followed by Columbus Veteran Affairs for Family Medicine. We ended the year by adding Zoe Pediatrics.
When MSM initially sent students to Columbus, there were some concerns regarding this new change. At first, we had to solicit volunteers to participate. However, the increase in the number of students who want to be a part of this amazing experience has been amazing. During the 2017-2018 academic school year, 47 students participated, and we expect a significant increase in 2018. "Columbus has given our students a better opportunity to see a wider array of patients and experience more continuity of care with less stress of having too many students at the site at one time. I truly feel that our students get a better understanding of their career choice and practice location once they've experienced Columbus. It gives them a positive learning experience that students value and that preceptors find gratifying," states Ms. Goodman.
Since our inception, there has been tremendous growth in our network of preceptors. Our current preceptors are:
Valley Healthcare System Obstetrics & Gynecology
Zoe Pediatrics
Veterans Affairs (Family Medicine)
JPL Family Medicine
Thomas N. Malone MD, Obstetrics & Gynecology
Ehrman Eldridge Jr. MD, Obstetrics & Gynecology
Columbus Primary Care-Internal
River City Neurological Associates
In addition to these clinics, our students also rotate with preceptors at Piedmont Columbus Regional and St. Francis Hospital. The preceptors have been a tremendous gift to MSM. They are engaging, supportive, and they have a desire for students to lead with excellence in their work.
Columbus has afforded our students opportunities outside of the "big city," more individualized attention with preceptors, and sparks the interest for many students to return to rural Georgia to practice medicine once their residency has been completed.
A student, on their OB/GYN rotation with Dr. Harbison at Valley Healthcare System stated, "The staff I interacted with were helpful and I enjoyed working with them. I saw a wide range of issues in the clinic as well as a good amount of surgical procedures. Ashaki was an amazing asset and she was readily available when students had questions. Overall, I thoroughly enjoyed my experience in Columbus."
On July 24, MSM was presented with a proclamation by Columbus Mayor, Ms. Teresa Tomlinson. It notes MSM's partnerships, progress, and efforts in training more physicians in underserved populations. The proclamation supports the work that MSM is doing in Columbus, and we are honored to serve in such a great place.